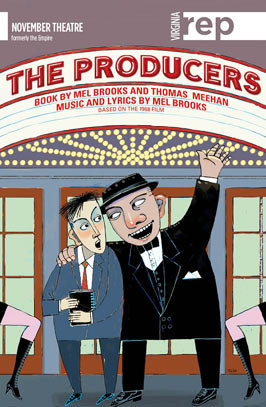 BizSense readers are some of the sharpest, most creative people in Richmond, and we want to pick your brains.
If you have an idea for how Richmond BizSense could better serve you, your company or the business community at large in the coming year, email it to [email protected] by Nov. 28. Put "Producers Giveaway" in the subject line.
We'll randomly select five entries and return the favor with a pair of tickets to the Virginia Repertory Theatre's production of "The Producers."
"The Producers," a musical comedy about a businessman who discovers a loophole in his accounting practices and the hijinks that ensue, won 12 Tony awards during its Broadway run.
The production runs Nov. 16 through Jan. 13 at the Virginia Rep Center at 114 W. Broad St.
BizSense Giveaway winners will receive two ticket vouchers each and can choose the performance they want to attend (subject to availability).
Winners will be notified by Nov. 29. Limit one entry per person per day. BizSense employees, freelancers, contractors and their families are not eligible for the giveaway.