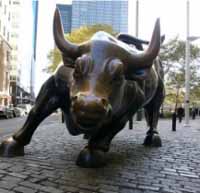 Dominion
Four of the utility company's directors each received shares at $51.11 per share as part of a directors compensation plan.
Dynex Capital
Director Barry Igdaloff sold a total of 23,463 shares for approximately $227,000.
Franklin Financial
Chairman, president and CEO Richard Wheeler disposed of 20,000 shares at $16.75 per share or $335,000. The shares were held in the name of his spouse.
MeadWestvaco
About a dozen of the company's top executives each received dozens of shares as part of a deferred income plan. Among them, CEO John Luke Jr. acquired 257 shares at $30.91 per share, a value of .
Senior Vice President Robert Feeser exercised options for 19,746 shares at $25.34 per share or a total of $500,000. He then sold those shares at $30.81 per share for $608,000.
Union First Market Bankshares
The company's directors each acquired thousands of shares at $15.23 per share as part of a directors stock plan.
Village Bank & Trust Financial
On Nov. 28 Village received notice from the Nasdaq Capital Market that it no longer was in compliance with a rule that requires listed securities to maintain a minimum bid price of $1 per share. It failed to hit that price for more than 30 consecutive business days. Village will have a 180 day grace period in which to regain compliance by closing at that price for 10 consecutive business days. Another grace period may occur after which delisting is a possibility. Village said in its filing that has not determined what course of action it will take in response.
CEO Tom Winfree bought 100 shares at $0.97 per share. He owns 71,000 shares of Village stock.
Director Michael Katzen bought 5,000 shares at an average price of $1.19 per share. He owns more than 19,000 shares.