The Pitch is Richmond BizSense's monthly advertising digest. Tell us about your new accounts and campaigns by emailing [email protected].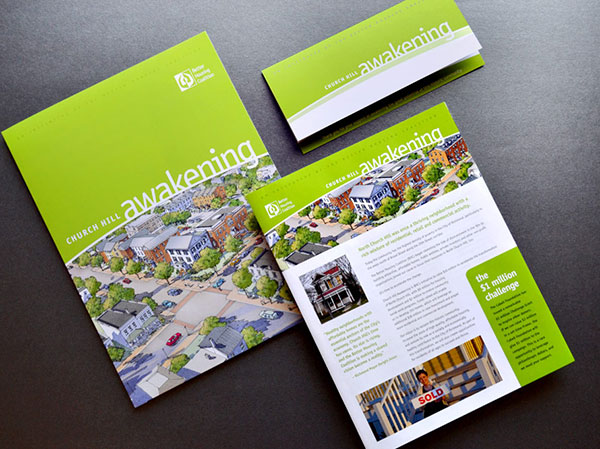 93 Octane created a print campaign for the Better Housing Coalition called "Church Hill Awakening." The campaign, above, features before and after images of recent projects, testimonials from clients and the architect's rendering of a project proposed for a key intersection.
93 Octane also picked up Lutheran Family Services of Virginia as a client. The firm created a new logo and identity system that creates a visual message around the theme "promise, restored." The new identity was rolled out through a corporate identity system, a large format brochure, a pocket folder and a newsletter template.
The Hodges Partnership has been retained by Collared Greens, a North Carolina-based eco-friendly men's lifestyle brand, to handle its national media relations and product placement.
Hodges has also been hired by Chuy's, a Tex-Mex restaurant. The firm will manage PR and community relations for the restaurant's first Virginia location at West Broad Village.
Virginia Commonwealth University alumnus Patrick Simkins art directed a Toyota ad that aired during the 2013 Super Bowl. Saatchi and Saatchi hired Simkins to work on the campaign.
The Martin Agency created the album art for Def Leppard's song "When Love & Hate Collide." The song, which was originally found on the band's 1995 greatest hits collection, "Vault," was made available digitally for the first time.
The Martin Agency also launched a new round of GEICO "Happier Than" ads, featuring a happy Dikembe Mutombo blocking shots at work, the tollbooth and the grocery store.
The Colonial Williamsburg Foundation chose the Martin Agency as its agency of record. Martin will develop a new brand campaign for the historic destination. This will be Martin's second time serving as the agency of record for the city.
Free Agents Marketing sponsored the Special Olympics of Virginia's 2013 Polar Plunge Winter Festival. They developed a new branding campaign that included a logo, characters, graphics, an updated website and a prize package.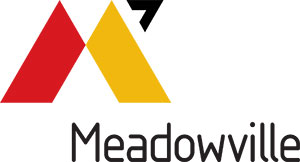 The Economic Development Authority of Chesterfield County launched a new brand vision and logo to establish Meadowville Technology Village's "Connect Here" message. The brand is designed to communicate Meadowville's focus areas of data centers, life sciences, corporate headquarters, light industrial, logistics, retail and hospitality. The authority worked with Kelly O'Keefe of CRT/tanaka.
West Cary Group expanded its Monroe Ward Headquarters. The firm's addition is at 10 West Cary Street, across from its original office. Renovations started in fall 2011, and the group moved into the space this month.
Free Agents Marketing has been recognized by the Service Industry Advertising Awards with six awards for advertising and public relations excellence.
They include:
Gold Award: Support Your Girls, Bon Secours Cancer Institute, Magazine Category; Bon Secours Heart & Vascular Institute Annual Report, Annual Report Category; Farmers Bank, Total Advertising Campaign Category
Bronze Award: movin' mania, Total Public Relations Campaign Category, Good Help is Me, Total Advertising Campaign Category
Merit Award: Kjellstrom + Lee Construction, Website Category