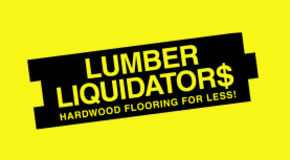 A big-name public company is looking for a large block of office space in Richmond, potentially as a new home for its headquarters.
Lumber Liquidators, currently headquartered about 40 miles east of Richmond in Toano, is seeking between 30,000 and 45,000 square feet of office space in the area, according to half a dozen brokers and real estate developers with direct knowledge of the company's requirements.
Lumber Liquidators has, over the past several months, toured properties across the region.
The company has looked at spaces in and around Innsbrook, according to three sources. Highwoods Properties confirmed it sent a proposal to Lumber Liquidators in January for space at its Stony Point office park on the Southside.
Lumber Liquidators already has a small presence in Richmond with 6,800 square feet in an office building at 5211 W. Broad St. near Willow Lawn.
The company's most likely destination is downtown Richmond, where it has toured both existing office space and historic rehab projects, according to several sources.
Calls to Lumber Liquidators chief executive Rob Lynch were not returned by press time. Chris Crowe, head of real estate for the company, declined to comment.
Suzanne White, an office broker with Cushman & Wakefield | Thalhimer, said the downtown office market provides more options than the suburbs for big potential tenants such as Lumber Liquidators.
"What we've seen over this past year is that there is a greater number of large blocks of space – 30,000-square-feet plus – downtown than there are in the suburbs," she said. "The suburban office market, especially in the northwest, has really started to tighten up."
Riverfront Plaza, SunTrust Center and One James Center all have the space available to accommodate a 30,000- to 45,000-square-foot tenant.
And the developer of downtown's newest planned tower, Gateway Plaza, is aggressively seeking another large tenant. The 15-floor building will serve as the new McGuireWoods headquarters.
Lumber Liquidators operates out of a 310,000-square-foot property in Toano. Its corporate offices there use about 32,000 square feet, with the remaining space taken up by distribution operations.
Lumber Liquidators was founded in Massachusetts in 1994 and went public in 2007. It has 1,400 employees and runs more than 290 retail stores around the U.S. that sell wood flooring, other lumber and building supplies. It brought in more than $800 million in sales in 2012, according to its financial filings.
Since Lynch took the reins of the company in January 2012, its stock price (LL) has more than tripled from under $20 per share to $70 per share. Its shares closed at $69.47 on Wednesday.
The company reported a profit of $47 million in 2012, up from $26 million the previous year.