A Virginia Beach company is trying to take a bite out of Richmond's pest control market.
Mosquito Joe this month opened its first Richmond franchise. The company's technicians apply a spray that kills mosquitoes for 21 days.
Robert Rummells, a retired Army ranger, bought into the Mosquito Joe system. His territory covers the western part of the city, from the University of Richmond to Short Pump.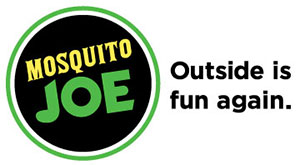 "I looked at seven franchises, and this was the only one that met all of my demands," Rummells said. "I enjoy the work. I like the autonomy of it."
Richmond's mosquito season runs from April through October, and Rummells said he expects to spray between 16 and 25 houses a day. A standard treatment costs $75.
About 95 percent of his business will be residential, but Rummells said he also wants to target restaurants with outdoor seating.
"I'm the sole technician for now," Rummells said. "But the minute demand warrants it, I'll start adding more."
Mosquito Joe's corporate office divided Richmond into five territories, and Rummells owns the West End territory. He said he's considering buying a few other areas next year, including those that cover Chesterfield and Glen Allen.
The standard Mosquito Joe franchise fee is $7,500. Rummells said he also spent about $30,000 on a truck, a direct mail marketing campaign and his first batch of chemical sprays.
The company will face a swarm of competition from other local pest controllers and a few brands that focus specifically on mosquitos.
Mosquito Squad, a Richmond startup with locations in more than two dozen states, was ranked among the fastest growing companies in the nation last year.
Adios Mosquitoes also operates out of Glen Allen.
"In terms of demographics, Richmond is going to be a great market for us," said Mosquito Joe chief executive Kevin Wilson. "People are spending more time entertaining outside, and they want to be able to enjoy their homes. We have an affordable treatment that fills that need."
Mosquito Joe started selling franchises this year, and Wilson said the company would also add locations North Carolina, Georgia, Alabama and Maryland.
It has nine Virginia locations, most of which are in the Hampton Roads area.