A new brewery is hopping on the craft beer train.
Triple Crossing Brewing, a railroad-themed startup, will be chugging its way into downtown Richmond this winter.
Triple Crossing leased space at 113 S. Foushee St. and is slated to open near the end of the year. It will be the first brewery to open downtown since Richbrau Brewery closed in 2010.
Despite an increasingly crowded field, co-owners Scott Jones and Adam Worcester think there is still room for more beer.
"We really just like the idea that Richmond is becoming this beer mecca," Worcester said. "The people in Richmond seem to be clamoring for more."
The brewery this month moved in to the 2,800-square-foot property that formerly housed Crossfit RVA, which has since moved to a bigger location in Jackson Ward. The operation will have a seven-barrel capacity, which means Triple Crossing will be able to brew about 220 gallons at a time.
It will also include an in-house bar and tasting room where customers can purchase pints and growlers.
The company wouldn't share startup costs.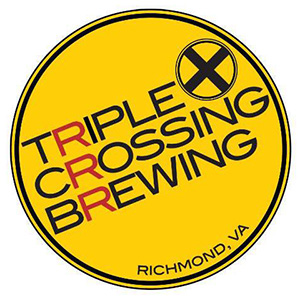 "The whole idea about Triple Crossing was to be very unique to Richmond," Worcester said. "Being down there in the heart of the city was kind of something that was important to us."
Worcester and Jones chose the downtown location with pedestrians in mind.
"The big draw was having potential for walk-up traffic," Jones said.
Jones, 27, and Worcester, 30, are Richmond area natives. They grew up on the South Side and graduated from Monacan High School in Chesterfield.
The idea for Triple Crossing is about a year in the making. The brewery takes its name from a Richmond railroad landmark, the triple crossing near Shockoe Bottom where three train tracks intersect.
It's "the only place in the world where three trains cross at one time, and it's right here in Richmond," Worchester said.
Jones called Triple Crossing an "after hours" endeavor. Jones is an application developer, and Worcester works in the financial industry. Both will continue to work fulltime.
The founders are both home brewers, but they have hired a head brewer who Worcester said has about five years of experience to draw up the brand's recipes. Because of the brewer's current obligations, Triple Crossing would not share his name.
The brewery will feature one flagship brew and a variety of rotating beers. Worcester says the brewery will churn out everything from "unapologetically hoppy beers" to smoother, English-style porters and stouts.
While decor in Foushee Street space is sparse now, Worcester has at least one fixture in mind: a picture of the triple crossing that currently hangs above his fireplace at home.