Who says print is dead?
China's Shandong Tralin Paper Co. announced plans Wednesday to pump $2 billion over the next five years into a new paper and fertilizer factory at James River Industrial Center in Chesterfield County. The plant is expected to create 2,000 new jobs over the next six years.
The facility will sit on 850 acres backing up to the James River and just east of Interstate 95. It's a site that Chesterfield Economic Development Director Will Davis said offers a long list of infrastructure advantages the group highlighted to lure Tralin to the county.
"This site has multiple transport points to it, whether it's the interstate, rail or the river," Davis said. "It's zoned properly, you have the county wastewater treatment plant next door, the Dominion power plant right there, which means they have a good, steady supply of power."
The deal is the largest economic development investment from a Chinese company in Virginia's history, said Suzanne West Clark of the Virginia Economic Development Partnership.
The tip for the deal first came in last summer when Tralin reached out to the state's secretary of commerce and trade. Chesterfield Economic Development, the Virginia Economic Development Partnership, Dominion Virginia Power and the Greater Richmond Partnership all had a hand in securing the Tranlin project for Chesterfield over an 11-month process.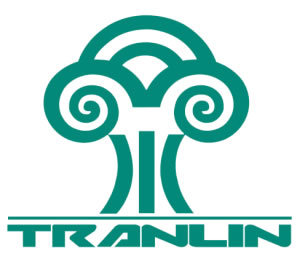 Shandong Tralin will operate as Tranlin Inc. in the U.S. The company will be headed by Jerry Peng, who earned his MBA at the University of Virginia's Darden School. The site search, which began to zero in on Virginia towards the end of last year, was codenamed "Project Cavalier."
Peng said Chesterfield beat several other localities on both coasts to the project with its readily available utilities, transportation and labor resources.
The state pitched in a $5 million grant from the Governor's Opportunity Fund to lure Tranlin to Chesterfield. The company will also get state funding for workforce training from the Virginia Jobs Investment Program, as well as county incentives by virtue of the land's placement within an enterprise zone. Enterprise zone perks include a break on permitting fees, a five-year waiver on machinery and tools taxes and several other incentives.
Tranlin specializes in pulp and paper and produces 400,000 tons of refined pulp, 700,000 tons of paper and 2.4 billion food and medical packing boxes each year.
The Chesterfield plant will be Shandong Tralin's first American advanced manufacturing operation. Tranlin will produce what it calls "tree-free" paper products at the facility, made from agricultural field waste such as wheat straw and corn stalks.
"It's a paper mill, but this is leading edge," Davis said. "It's not your typical paper mill… you don't have the smell of a wood paper mill."
Davis said Tranlin will buy the land for the plant from Reynolds Real Estate Ventures LLC. The permit process could take around 15 months, he added, meaning Tranlin is likely looking at a 2016 groundbreaking. Its neighbors in the industrial park will include Atlantic Constructors and Hill Phoenix.
Wednesday's announcement marks the latest and largest deal for the Chesterfield County industrial market. The county has scored major development projects with Amazon, Medline, Capital One and Philip Morris in recent years.
But Tranlin, Davis said, far surpasses any previous Chesterfield economic development deals reaching much farther back than Amazon's 2011 decision to locate in the county.
"To put this in perspective, the past 8½ years we've done a little over a billion dollars in what has been a very successful program," he said. "This one project is $2 billion. That's how big it is."