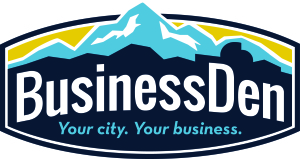 BizSense is heading west.
After honing our business for seven years in Richmond, we are taking our show on the road. On Jan. 5, BizSense will launch a second online newspaper in Denver, Colo. And if we can compete in a larger market, we can then expand to larger markets all over the country.
The model for BusinessDen.com is identical to our business in Richmond. We have a downtown newsroom and a handful of new reporters to cover local business in the Mile High City. We aim to be first on new startup stories and big commercial real estate stories. We'll also stretch into some new beats, such as the business of legal marijuana and professional sports franchises.
The bulk of our revenue will come from local advertising.
The question I get asked most often is, "Why Denver?" Richmonders then point out cities that would be closer, and much less hassle to reach. (The hassle part is certainly true. Can I start a petition for a direct flight from RIC to DIA?).
We've been planning this expansion for two years and are investing several hundred thousand dollars because there isn't another city in the country better for our niche. Denver is a booming market with the right mix of local business that we've become experts at covering. The downtown skyline is punctured with construction cranes for new office and apartment projects – all scoops we will start breaking shortly. It's also a major hub for startups and VC with a large concentration of outdoor recreation and natural food companies. And it has a similar powerful regional identity, akin to Richmond. Denverites love their city and need the kind of well-written business news we deliver on a daily basis.
But while Denver is gaining tens of thousands of new residents each year, there is less business reporting than even five years ago. Denver used to be a two-newspaper town until one of its dailies closed during the recession. The one daily left doesn't have a business section on Mondays. That gap is our opportunity.
Our plan in Denver is start this year on building a loyal readership and selling targeted advertising. In 2016, we'll build out the events and also our Pro subscription, which gives readers access to specialized data at their fingertips.
And having two sites lets us dream up more improvements and put them in place at a faster clip. An insight for our business in Denver can be implemented in Richmond. And vice versa. That will help us push even harder on innovations to our coverage, advertising and events. We can also improve our recruiting by luring new staffers who see a longer career trajectory at a bigger company.
The second question I get asked most often is how Richmonders can help. That's a simple one: If BizSense readers have friends or colleagues in Denver, please put us in touch. We've got a lot of work to do and need all the help we can get.
But at least this time we have a road map.