BigTree is working on a rebrand for Richmond Waldorf School. Work includes logo design, brand guidelines, photography, copywriting, print material, advertisements, custom internal templates for letterhead, presentation slides and email communications, website design and development, and indoor/outdoor signage.
The logo and website launched in early September. The agency is currently designing welcome packets for new and prospective families and will then move to indoor and outdoor signage.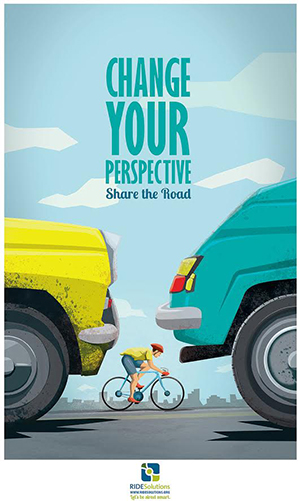 Ndp won six awards in Graphic Design USA's American Health + Wellness Design Awards. The winners were selected from among more than 1,000 entries. Ndp was recognized for VCU Health System's "Shift" campaign, University Health System's "Stroke" and "Think beyond" campaigns, Good Samaritan Hospice's "Great talk" campaign, RIDE Solutions' "Change  your perspective" posters, and MidMichigan Health's TV spot "Dr. Internet."
Emily Jackson has joined ndp as a senior account executive. She was formerly at Free Agents Marketing, where she oversaw the firm's largest healthcare account. She also had a stint as an account manager for Franklin Street.
The King Agency launched a campaign for the Virginia Department of Elections. The bilingual and fully integrated campaign, meant to provide voters with information they need to take part in the electoral process, is running on TV, radio, out-of-home and multiple digital channels across the state through Election Day.
The campaign directs voters to the department's website for information and is designed to integrate visually with the state's updated 'Virginia is for Lovers' campaign with the theme: 'Virginia is for Voters.' Digital strategy consists of InApp, Display, Trueview and Facebook advertising.
TFB Agency launched a micro-influencer campaign for ElementsBeautyShop.com. The campaign leverages partnerships with eight bloggers to create content in the form of beauty lessons for its "Back to School Beauty" campaign. Content posted on bloggers' sites were integrated into ElementsBeautyShop.com's marketing and social media.
TFB worked on a campaign for James River Air Conditioning that raised money for the Richmond SPCA. It used social media platforms such as Facebook Live, Instagram and Snapchat to allow JRAC's customers to follow the creation of a commercial produced by BES Studios.
TFB and BES also collaborated on a promotional video for Chamber RVA's Mission Tomorrow, a conference for Richmond eighth-graders. TFB is handling social media promotion for the conference.
Madison+Main has been named agency of record for home and garden show producer Marketplace Events. The agency will be providing media buying and PR services for Marketplace's Richmond-area shows in 2017, including the Richmond Home + Remodeling Expo, the Richmond Home + Garden Show and the Richmond Home Show.
The agency is crafting a brand strategy for Mavalério, a decorative confectionary producer that recently opened its first U.S. production facility in Ashland. Work will include naming, packaging design and overall implementation strategy for the Brazil-based company's new American sub-brand.
Madison+Main also received a Diamond "BrillIAAnt Use of Mobile" Award at the International Advertising Association New York chapter's annual BrillIAAnce Awards for its digital anti-human trafficking campaign for Virginia's Office of the Attorney General. The campaign was a mobile, data-driven component of a statewide campaign the office launched in 2014.
YWCA Richmond and Studio Squared created a domestic violence awareness PSA titled "Courage," along with two other content pieces featuring the YWCA's Sprout School and the winner of an annual fellowship award. Spang, MadBox and Red Amp Audio were also involved in the project.
Medarva Stony Point Surgery Center created a TV spot that aired regionally following the first and second presidential debates and will continue to run up until the election. The spot, conceptualized by president and CEO Bruce Kupper, features footage of puppies and tells viewers: "Take a 'paws' from the election. Feel better?" The company used its own production team for the spot and did its own media buying.
Addison Clark launched a website for Midlothian bookstore The Little Bookshop. The agency created branding, a logo and signage for the store, which opened Oct. 6.
Randall Branding created two videos for Village Bank highlighting its new uChoose and Card Valet services. The videos were conceptualized by Randall and filmed by Spang. They will be airing this month as the broadcast portion of a campaign that includes digital marketing, print collateral and point-of-sale pieces.
SB&A Integrated Marketing and its research arm, Brooks Adams Research, were acquired by Kansas-based GlynnDevins. SB&A will begin operating under the GlynnDevins flag by early spring of next year and will maintain its current location at 207 W. Franklin St.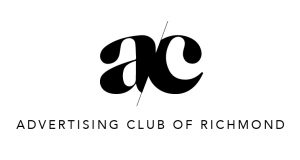 MadBox – formerly Mad Box Post – announced it is now a full-service production studio after seven years focused on post-production. It recently completed some of its first commercial work since making that transition: a collaboration with Barber Martin Agency on four TV spots for the Virginia Lottery.
Richmond Ad Club has rebranded as Advertising Club of Richmond with a new logo and website. The rebrand – the ad club's first in 15 years – features a modernized logo designed by creative chair Molly Covert. The website was revamped and now allows for online purchases for memberships and job postings. The site was designed and developed by digital chair Robert Sterling and web developer Matt Rosenberg, with content assistance from Culvert and club president Rachel Gregory.