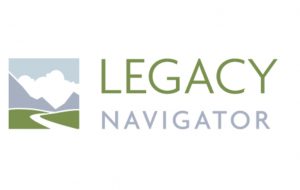 A few years ago, Richmond entrepreneur Matt Paxton was in a small town in South Dakota shooting an episode of the reality TV show "Hoarders," when he met a peculiar production assistant.
The PA was a young, headstrong kid, but normal by any means.
"So what do you want to do in life?" Paxton asked.
"I'm a rock star, man," the assistant responded. "I just don't have a band yet."
The otherwise innocuous conversation stuck with Paxton, and, in a way, helped him start his latest business in Richmond, Legacy Navigator.
"It's just something about his confidence that stuck with me," Paxton recalled.
Legacy Navigator helps people after the death of a family member handle everything from house cleanup to asset reports, document sorting and estate sales.
As Paxton describes it: "a concierge service to help families through losing a loved one."
A Richmond native, Paxton is the founder and former owner of Clutter Cleaner, a moving/organizing company that offers general de-cluttering and extreme cleaning, as well as hoarding education. That business led to his routine features on A&E's "Hoarders."
He had the idea to start Legacy Navigator for several years, but never had the opportunity between shooting "Hoarders," speaking engagements countrywide, and the Clutter Cleaner business.
"But your better ideas simmer for a long time," Paxton said.
His opening came recently, with his final episode of the show wrapping up last weekend and his time with Clutter Cleaners coming to end.
He also had to wait until he found the right people – his band – before he could launch.
Paxton is joined in the new venture by Craig Shealy and Pete Shrock.
Shealy handles the business end of Legacy Navigator as CEO. Ten years ago, Shealy moved to Richmond to start BlackCreek Group, a consulting firm, after years of working for firms like Microsoft and Nextel.
"My specialty has become building ventures and helping them develop," Shealy said.
With over 15 years of experience life coaching and grief counseling, Shrock serves as Legacy Navigator's "Chief People Officer."
"Pete handles the 'soft side' of the business," Paxton said. "Anyone can clean. What's special about what we offer is the compassion."
After a soft launch in August 2016, Legacy Navigator rolled out its full website during the holidays.
Legacy Navigator works at the estates left to those whose family members have died.
The company provides services like cleaning homes, sorting mail and grief counseling, and works with estate lawyers, auctioneers, appraisers and realtors to handle legalities and the sale of the estates.
Paxton said it takes three to five days to clean out a home, and a little over a month to get the house ready for market and sold.
He said auctions have proven to be the fastest way to get the homes off the market.
"A lot of people will inherit these huge homes and all this real estate, but they won't have the liquidity to gut it and sell it," Paxton said.
He said his history of helping hoarders and extreme cleaning has given him an eye for what to look for in clean outs.
"You walk into a cluttered house and see piles of things everywhere. I know what the piles mean now," Paxton said.
Legacy Navigator's office is in the Near West End, with plans to open offices this year in Washington, D.C. and Raleigh, North Carolina.
It operates between Baltimore and Charlotte, but Shealy said the firm has plans to branch out.
"The goal is to serve the country, but be based out of Richmond," he said.
Shealy said Legacy Navigator is privately funded with some angel investors getting involved recently, and that it's already profitable. It has a team of 12, but anticipates between 80 and 100 employees by the end of 2017.
Shealy and Paxton said it's not just about the money.
"You leave the houses exhausted, and you leave emotionally drained," Paxton said. "Then they give you a hug and say thanks. That's the best part."