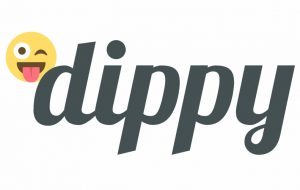 A new local startup is targeting a lush market in Richmond: hungry college students.
Dippy, a mobile marketing company that sends personalized deals to customers via text message, launched last fall.
Dippy works with local businesses – for now only restaurants – to create exclusive deals that are sent to users' phones to be redeemed at the business.
"Anything that young people, college students like to do, we want to have a deal for," said Evan Rallis, who co-founded the company with Mike McCabe.
Rallis dropped out in 2013 after two years at University of Richmond to pursue his first startup, Bridg. Bridg was also in the online food-ordering business, and he eventually sold it and used the money to help start Bevy, an Apple device app similar to Bridg.
Rallis thought Bridg and Bevy were onto something, but were too difficult to use. When he met and teamed up with McCabe, a Richmonder who attended Marshall University, they had a simple goal.
"'Keep it stupid easy' has become our motto," Rallis said. "We want Dippy to be easy to use for both customers and businesses."
Users sign up on the Dippy website with only a phone number, and get texts which include links to be presented at the restaurant to redeem the deal. Dippy also has an automated Facebook messaging system, which users chat with (just as they would their friends) to sign up.
One of Dippy's current deals is at Jack Brown's for 15 percent off any order of $10 or more. Dippy makes its money every time a deal is redeemed at a business, which it tracks by geolocation. Dippy then charges businesses a fee after the transaction.
"We only make money when we're actually helping the businesses get customers," Rallis said.
Rallis said Dippy is trying to plot itself as the "anti-Groupon."
"The problem (with Groupon) is, you never go back to the business, you never go back to pay full price," he said. "Groupon feels like businesses trying to get rid of inventory, as opposed to building a relationship between businesses and customers.
"The goal of our clients is to gain new ones and keep existing customers coming back," Rallis said.
And simplicity is a key part of the back end of Dippy's business as well.
"All we need from a business is a deal they want to offer, and a budget," Rallis said, adding they can sign up new businesses and send out a deal in minutes.
Rallis said Dippy tracks the deals each user redeems, and how often they redeem them, to personalize future offers. The number of times a user can redeem a deal is up to individual businesses.
Dippy has seven businesses as clients, all Richmond restaurants. Rallis said the firm plans to offer deals at non-restaurant establishments like Jumpology and Peak Experiences.
Since launching, Dippy has picked up 561 users, adding 200 in the last two weeks. A big part of the bump is from Dippy working with VCU and University of Richmond sororities. Dippy helps sororities raise money for charities by coordinating deals with clients that agree to share a cut of deal profits with the charities.
Running with seven employees out of a shed-turned-office on Hanover Avenue, Rallis said Dippy is close to turning a profit and preparing to seek investors.
He said Dippy is built to scale up, and going nationwide would not require new hardware or server space. For now, Dippy's team will be driving around the state to spread the word.
"In the next few months, we're planning to expand our services to University of Virginia, Virginia Tech, and Radford University students," Rallis said.
"The hardest part of growing will be sales. Small businesses are so busy, and get bombarded with marketing offers," Rallis said.
By 2018, Rallis hopes to have Dippy at 18 college campuses in the Mid-Atlantic region, with 50,000-100,000 users and 50-75 employees.
Correction: An earlier version of this story incorrectly stated that Dippy's office is in Hanover County. It is on Hanover Avenue in the City of Richmond.