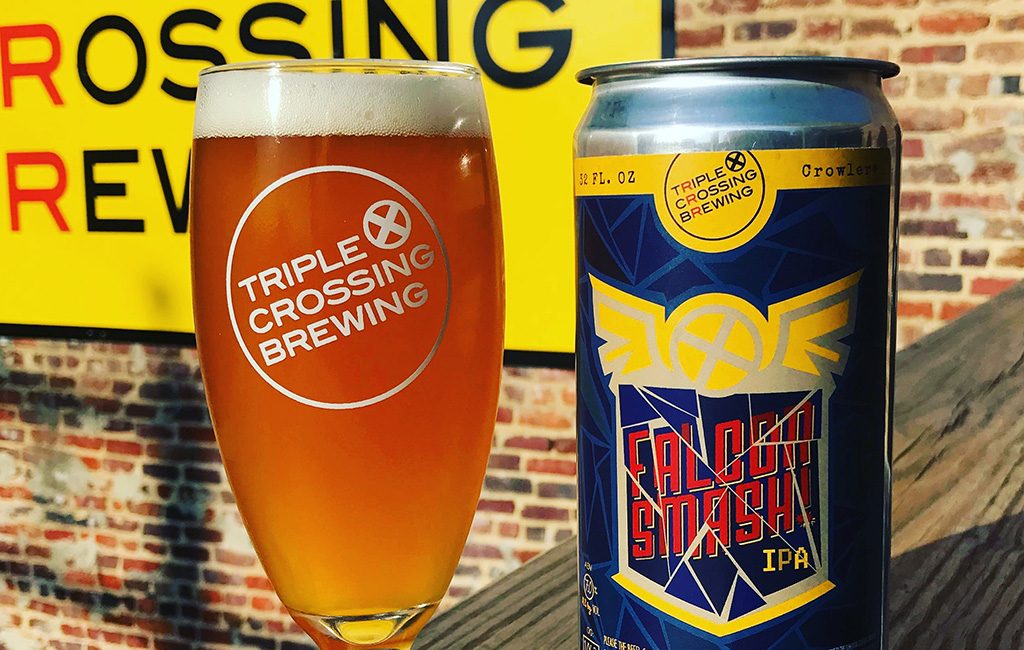 A new startup wants to bring the taste of local breweries to your doorstep.
Flight, a Richmond-based direct-from-the-brewery beer delivery service, is preparing to launch.
"I had the idea of a milkman for a beer growler service a few years ago," said Matt Teachey, co-founder of Flight and a student at VCU's da Vinci Center.
Once fully operational in late March, customers will be able to go to Flight's website, www.flight.beer, place an order from a local brewery, and Flight will deliver the beer a week or so later.
Breweries will choose which beers are offered through Flight, but Teachey said one of the company's goals is to make beers that aren't available on store shelves available in people's fridges.
"Some of the reasons people like to go to breweries are that there are a lot more offerings, and the beer's fresh," Teachey said.
"Triple Crossing has about 13 beers on tap, but restaurants or stores will have one of them, maybe two. We're trying to get more people exposed to what breweries have… we're focusing on offering beers that you can only buy at the brewery."
Flight will begin by delivering Crowlers, 32-ounce cans poured from the taps at local breweries to consumers. Teachey said the firm plans to have Flight subscription services, as well as one-time purchases.
Teachey said Flight initially will deliver from one brewery at a time, and will change the brewery every two weeks. He said Flight will deliver beer from Triple Crossing and Final Gravity upon launching, and plans to add different sizes of cans, larger growlers and more breweries to its client list.
The delivery radius for Flight will be about eight miles of the city center, Teachey said. Flight plans to both expand its delivery area and collaborate with other state breweries to bring new beers to Richmond.
"Further down the road, we see this being available in other locales with vibrant beer scenes as well as offering some cross-pollination between those locales," Teachey said.
"So, for example, Charlottesville or Norfolk breweries could get their beer into Richmond and vice versa. If we see there being a demand for something like that down the road, we will look more into how we can make the numbers work. But one step at a time."
Flight doesn't need an ABC license to operate, but Teachey said the company will have protocol that drivers must follow to meet ABC regulations.
The company is currently a two-man operation with Teachey and co-founder James Frederick. Delivery drivers are to be added over time.
Teachey said they've invested less than $500 so far into Flight, and have received funding from VCU's Venture Creation competition, as well as the school's Pre-Accelerator program.
Teachey said Flight's service will start at $40 per three-pack of Crowlers. The pricing on two- and four-packs of Crowlers is to be determined. Flight earns its money from a built-in delivery fee.
The company plans to begin deliveries at the end of March.
Note: This story has been revised to state that Flight will deliver from Triple Crossing and Final Gravity, not from a third brewery previously mentioned, and to clarify that Flight earns its money from a built-in delivery fee, not from a portion of beer sales as previously reported.