With a nearly $300 million plan in the works to ensure its drinking water supply for the foreseeable future, Henrico County's Board of Supervisors passed an ordinance Tuesday to raise connection, service and usage fees for water and sewage.
The measure was said to be a routine "annual adjustment," meant to help the county fund the proposed Cobbs Creek Reservoir dam and facilities. Fees and charges for water and sewage would increase by 5 percent, with connection fees for new single-family residences raised from $4,415 to $4,635 and basic sewer connection fees raised from $5,340 to $5,605, effective Oct. 1 this year.
Bimonthly service charges and usage fees also will rise by 5 percent under the measure, increasing residents' service charges to $6.62 per roughly 10,500 gallons of water – about the average usage rate of a two- to three-person household every two months. That increase applies to new and existing residential and commercial structures, and will go into effect July 1.
Supervisor Tommy Branin said the increased connection fees were not startup fees for residents moving into existing homes, but instead fees for connecting a newly built structure to the existing sewer and water lines.
Brookland resident John Owens questioned whether the county might instead charge a new residence based on square footage instead of a flat-rate connection fee. However, the director of public works, Arthur Petrini, explained that a new residence would be paying for participation in the infrastructure, not for later potential usage. The measure passed unanimously.
Also passed Tuesday evening was the construction contract for the Cobbs Creek Reservoir, a $280 million project taking shape on 1,800 acres in Cumberland County that's expected to secure the county's drinking water needs for the next 50 years.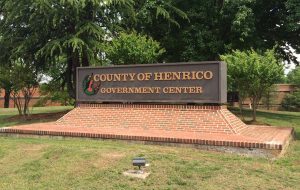 The contract was awarded to MEB Haymes Joint Venture LLC. The company will construct the 14.8 billion gallon reservoir, dam, raw water treatment facilities and operations facilities. MEB Haymes, which shares an address with Chesapeake-based MEB General Contractors, won the contract in a sealed bidding process. The company, according to materials from the county, is experienced with projects of this kind, having constructed a similar facility in Stafford.
At $137 million, the construction contract is the "largest single contract" the county has ever awarded, according to county manager John Vithoulkas.
The funds will be provided by the Water and Sewer Revenue Fund, and construction will be begin July 2017 with expected completion by January 2022.
The board additionally approved a resolution for the county to acquire 9.5-acres at 7500 Staples Mill Road to build a new fire station. Appraised at $753,000, the property's owner Richard E. Holland, Jr. Properties LLC, has agreed to sell to the county for $695,000.
Other resolutions to pass included an amendment to a policy supporting small, minority-owned, women-owned and disabled service veteran-owned businesses, which encourages the county to use such businesses in new transactions. The amendment would bring the policy closer to state laws.