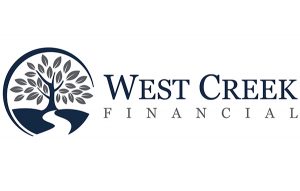 A Henrico-based financial firm has completed its second multimillion-dollar capital raise in a year, with plans to use this latest haul to continue its national expansion.
West Creek Financial, a 3-year-old company that provides lease-to-own financing for furniture, mattress and appliance retailers, capped off its $10 million equity raise, CEO Boomer Muth said last week.
"We're definitely in rapid-growth mode," Muth said. "(The new capital) is being focused largely on improving our technology, to ensure we're a tech company that does consumer finance."
The company began raising the money in March and first disclosed the capital raise in an SEC filing this spring, when it had $9.6 million of the $10 million accounted for from 21 investors.
Muth wouldn't identify the investors, but said many of them are from Virginia. The minimum amount accepted from individual investors was $50,000.
He said the company plans to hire programmers and data specialists to beef up the tech side of its underwriting and fraud detection. West Creek has more than 40 employees, and Muth said he expects to double that by yearend, also by hiring in its sales, operations and customer service departments.
That's to keep pace with the growth track that has taken it into over 1,300 retailers nationwide.
The company last summer completed a $3.5 million raise from 15 institutional and angel investors, with the money to be used for operations and business development. Soon after, it secured a $25 million revolving credit line to dole out to new consumers.
Muth, formerly with Capital One, founded West Creek Financial in 2014 with Rob Finnegan and one unnamed partner.
Muth wouldn't comment on the company's revenue or the size of its portfolio of consumer financing debt. He said West Creek's largest competitor is Progressive Leasing, which is owned by lease-to-own retail chain Aaron's.
"The furniture mattress and appliance industry, even just in our sector, is a $25 billion industry," he said. "We've just touched the surface."
West Creek Financial's successful capital raise is at least the second eight-figure funding round by a local startup this year. Nutriati, a 4-year-old Richmond firm that breaks down chickpeas into ingredients for health food manufacturers, was nearing completion of a $10 million equity fundraising round in April.