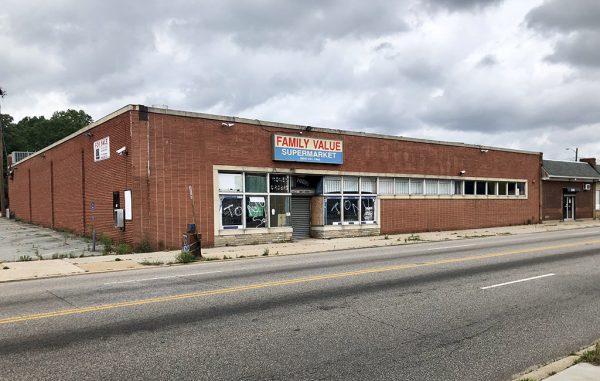 As it hatches a plan to franchise beyond Richmond, a popular local restaurant chain is coming back to roost in the city's Southside.
Chicken Fiesta is moving its operations center and corporate offices from its longtime Midlothian Turnpike location in Chesterfield County to the Swansboro neighborhood just south of Manchester, after buying a 15,000-square-foot property at 3113 and 3015 Hull Street Road, and 3100 Lawson St.
Owner and operator Harold Vega said the move returns the company to the Manchester area, where it kept its offices upon launching in the early 2000s.
"We were in Manchester about 15 years ago, and left because the neighborhood at the time was pretty rough," Vega said. "But I've been watching what's been happening, and things are really starting to improve. I thought it was a great time for us to be a part of what's going on there and come back."
Known for its rotisserie chicken, Chicken Fiesta operates four locations: in the Fan, Midlothian, Henrico and Colonial Heights.
Moving its operations center from the Midlothian location will not affect the dining operation, Vega said. The restaurant will remain open as it transitions the bulk of its operations to South Richmond.
Chicken Fiesta purchased the Swansboro site May 21 for $675,000, Vega said, and he plans to invest about $700,000 to overhaul the 1.4-acre property to house the restaurant group's offices, food prep and catering operations, along with storage.
The restaurant is seeking a general contractor for the work, which Vega said could take seven months to complete.
He plans to hire 20 people to staff the new center, and said three or four workers from its existing operations center will transfer to Swansboro to train new staffers.
Brian Bock, broker with Taylor Long Properties, represented Chicken Fiesta in the sale. Tom Rosman and Ben Partridge with One South Commercial represented the seller.
The location has a history of catapulting local businesses, including one the region's most beloved grocery chains: The Ukrop family opened its first supermarket on the site in 1937.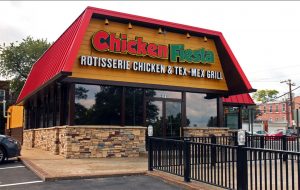 Vega is hoping for a similar outcome with his business, adding that the move will allow Chicken Fiesta to prepare to franchise its concept beyond the region.
"We get inquiries everyday about whether we franchise; people even call us about if we have stock for sale in the company," he said. "Business has been good, and it's time for us to prepare for more growth out of Richmond, and that includes trying to franchise Chicken Fiesta."
Vega said the company is putting the final touches on a deal for what he called a franchise prototype restaurant in Williamsburg – the brand's first foray into Hampton Roads.
"We haven't signed anything yet," he said, without disclosing the potential Williamsburg location. "But we're close."
Once its new operation center is up and running, Vega said, he's contemplating opening a sixth restaurant location in Swansboro or Manchester, though that's likely a year away.
"It would be smaller than a typical Chicken Fiesta, but the demand is there," he said. "We get people from the Southside and Manchester that eat at our Midlothian location all the time, so putting a restaurant in at that location is not out of the question."
The new operation center adds to increased reinvestment in the Swansboro neighborhood.
Michael Hild and Laura Dyer Hild in October 2017 purchased the former Siegel's Supermarket site at 2005 Hull St.
The couple plans to convert the space into a beverage and food hall featuring several iconic Richmond brands that were lost to history, such as Climax Beverage Co., Peter Stumpf Brewing Co., Rosenegk Brewing Co., Pin Money Pickles, Valentine's Meat-Juice and Aragon Coffee.
Work is underway on Sportscar Workshops' new digs in the former Brooks Grey Signs facility at 2661 Hull St., to which it's moving from its longtime home at the edge of Scott's Addition.
"It's certainly changed for the better," Vega said of the neighborhood. "We're very thankful to the people of Richmond to be taking this next step, and to continue to earn their business. We hope that they will keep growing with us."