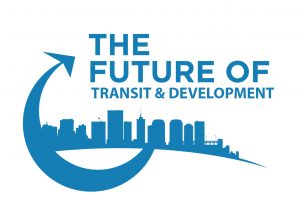 For the second installment of our newest event series, BizSense once again is pulling out the crystal ball to ponder another topic that's shaping the future of the region.
On the morning of Oct. 10 at the Main Street Station Train Shed, we'll host The Future of Transit-Oriented Development in Richmond, a panel discussion and networking event that will delve into how mass transit will continue to change the face of development around Richmond.
We've assembled a strong panel of speakers to lead us into the future:
John Vithoulkas – county manager for Henrico County, which just announced its largest expansion of GRTC bus service in 25 years
Gary Armstrong – chairman of GRTC, which is in the thick of its first few months of service for the highly anticipated Pulse bus rapid transit line
Mark Olinger – director of City of Richmond's Department of Planning and Development Review, who has overseen zoning changes that have coincided with the arrival of the Pulse
Jason Guillot – a developer and principal with Thalhimer Realty Partners, which is making investments along the Pulse corridor and further down Broad Street with an eye on the effects of mass transit
Eric Phipps – co-owner of SNP Properties, which is among the most active developers along the Pulse corridor
Guiding the conversation will be moderator Andy Condlin, an attorney with law firm Roth Jackson who focuses on commercial real estate and land use law.
Topics/themes to be explored will include:
How might the new Pulse service change the face of Broad Street in the city, much of which recently was rezoned to allow for more density and taller buildings.
And how might that continue into Henrico, now that the county has expanded its service out to Short Pump?
What are the transit and development needs on the Southside, as the region's population continues to grow and developers hunt for new frontiers?
Looking further out, how will other forms of transit (think trains, bikes, driverless cars) begin to influence urban planning and entice developers?
Tickets are now on sale at this link. Our last Future Of event sold out, so get your tickets early.
And a special thanks to our generous sponsors: