A new business that's looking to be the Airbnb of warehouses is preparing for a 2019 launch with an eye on $1 million in startup capital.
Warehowz, a Glen Allen-based upstart that allows companies to list and rent short-term warehouse space on demand, is raising $1 million capital. That total includes $250,000 in equity funding that has already been committed and $750,000 in debt.
Through Warehowz's online platform, users can list or rent warehouse space for short periods of time.
Darrell Jervey and Nick Bawa founded the business in July 2017 after meeting about 10 years ago through the Virginia Council of CEOs. Jervey owns two consumer goods companies: Worth Home Products, a Houston-based interior lighting firm, and Baby Fanatic, an Innsbrook-based kids' sports apparel company.
Jervey said his own struggles finding storage space for his companies helped him and Bawa to hatch the idea for Warehowz.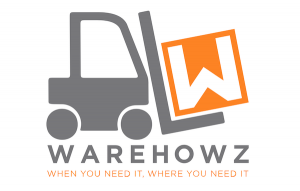 "We've always had issues, being smaller companies, having to deal with warehouse space. Warehouses require long-term leases, three to five years, and fixed amount of spaces. It's very difficult for any business to commit to a fixed amount of space for a fixed amount of time," he said.
Jervey said with the advent of the shared economy and rise of companies such as Airbnb, Uber and Lyft, Warehowz felt like a natural progression of the warehousing industry.
"It matches those with excess capacity with those needing short-term and variable amounts of space. It really is Airbnb for warehousing. It's a business-to-business application of that same concept," he said.
Jervey said Warehowz is beta-testing the platform and has about 20 users throughout the Mid-Atlantic. The business is aiming for a full national launch in February, with plans for a mobile app to launch in mid-2019.
"We are truly in the development stage right now. We've been writing code since December 2017," Jervey said.
Warehowz has five full-time workers on staff. They've enlisted local software development firm Covintus, which Bawa co-founded in 2011, to build Warehowz's online platform.
Per a Nov. 13 SEC filing, Warehowz has raised $200,000 toward its $750,000 goal. Jervey said they're aiming to close the capital raise by year-end.
Warehowz also is talking with some local venture capital firms for a Series A fundraising round that Jervey hopes to start near the end of the first quarter next year.
"Most of the raise is going toward development, with small operational and marketing budgets," he said.
Warehowz will generate revenue by taking a percentage fee on each transaction.
Warehowz's target market for users runs the gamut. Jervey said the most obvious target is ecommerce businesses that operate lean and efficiently, as well as large companies that have overflow inventory and need temporary storage.
Warehowz also has drawn the attention of commercial real estate brokers, Jervey said.
"Brokers have been calling us because it gives them an outlet to service their valued customers in an area they typically don't or can't handle," he said. "Short-term leasing or variable space requirements make it very difficult to service through their typical channels, so they turn to us."
Warehowz is sharing space with Baby Fanatic at its office in Innsbrook, with plans to eventually get its own space.