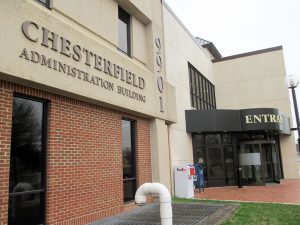 Airport commission
The Capital Region Airport Commission meets Tuesday at 8 a.m. Business includes a lease agreement with Henrico Volunteer Rescue Squad and a $600,000 budget amendment to cover increases in indoor advertising costs, airport operations and HVAC improvements. The commission meets in the first-floor conference room at Richmond International Airport.
Chesterfield
Virginia Credit Union has signed a five-year sponsorship agreement with the parks and recreation department worth $100,000. The credit union will be the title sponsor for the annual Fourth of July Celebration at the Chesterfield County Fairgrounds, sponsor other events and expand financial-education programs at parks and rec facilities.
Bradley Mechanical opened a new facility in the Chesterfield County Airpark. County officials joined the HVAC, plumbing and electrical service company, which is celebrating its 50th year in business in the county, for a ribbon-cutting Jan. 22.
A public hearing before the planning commission on a draft update to the county's comprehensive plan is scheduled to be held Feb. 19 at 6 p.m. in the Public Meeting Room at 10001 Iron Bridge Road. Details about the update and a copy of the latest draft are available here.
Henrico
At their regular meeting last week, supervisors approved Gumenick Properties' request to rezone and permit new uses for two parcels adjacent to its Libbie Mill development, including a former Wells Fargo branch site at Staples Mill and Bethlehem roads. A summary of other actions taken is available here.
Powhatan
Supervisors meet Tuesday at 6 p.m. Business on the agenda includes chairmanship elections, board appointments and a public hearing on the proposed 2019 Long-Range Comprehensive Plan, including the future land-use and major thoroughfare plans. Full agenda here.
Richmond
At its regular meeting Monday, City Council adopted proposed amendments to city code to allow electric scooters and bicycles to be operated legally. The new rules were deferred from council's latest meeting to accommodate amendments to a related fee schedule. Council also voted down a proposal to block a planned bike lane and floating parking along Brook Road between Azalea Avenue and West Charity Street. Click here for the full agenda.