Startups
Uzurv, a local transportation startup, closed on a $5 million Series A financing round.
Lantera Labs, a consulting and adult education firm, launched six-week pilot courses on front-end development, data science, and marketing.
Charlottesville-based agriculture startup Babylon Microfarms added operations within Hatch Kitchen at 2601 Maury St. in Manchester.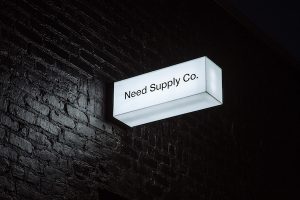 Local coworking company Gather is opening a location in Newport News, its second in the Hampton Roads area and fifth overall.
Retail
Need Supply Co. and Totokaelo, a Seattle-based retailer it purchased in 2016, announced a merger and creation of new parent company, NSTO.
Kroger completed a $4 million renovation of its 6335 Mechanicsville Turnpike store.
General RV, McKinney & Company, and Emerald Construction hosted a beam signing for the new 25,000-square-foot facility being constructed in the Northlake Business Park on Lewistown Road.
J.D. Byrider has closed its location at 4505 W. Broad St.
Breweries and booze
Canon & Draw Brewing Co. has begun distributing its Orange n' Cream IPA, its first foray in distribution.
Bryant's Small Batch Cider completed a remodel of its taproom at 308 N. Adams St. in Jackson Ward.
Virago Spirits' Ruby Port Cask-Finished Rum was named Rum Of The Year at the 2019 London Spirits Competition.
Education
St. Joseph's Villa will break ground on the home of its new Sarah Dooley Center for Autism on June 5.
VCU's Board of Visitors approved a $1.3 billion operating budget for the 2019-20 academic year that includes no increase in tuition or general mandatory fees for undergraduate students.
Healthcare
Care Advantage, Inc. has acquired Capital City Nurses and Coastal Home Care.
Bon Secours St. Mary's Hospital was awarded an 'A' grade from the Leapfrog Group's spring 2019 Hospital Safety Grade.
Awards
Risk Based Security won the Emerging Technology Business award at the annual RVAtech award gala.
WCVE News received six Regional Edward R. Murrow Awards in the Small Market Radio category from the Radio Television Digital News Association.
Lewis Ginter Botanical Garden won a $10,000 prize in Capital One's RVA Giving Circle Competitive Grants Pitch Contest.
Allegra Marketing Print Mail's John Fergusson won three sales awards from Alliance Franchise Brands.
Agili was named a Top Financial Advisor by Barron's newspaper.
The Ashland Theatre will receive Art McKinney Historic Preservation Stewardship Award at the Theatre on May 29.
Port City Apartments received a Community Landlord Award from Homeward, a local non-profit that works to end homelessness in Richmond.
HHHunt ranked No. 36 on the Professional Builder magazine Housing Giants list.
Donations
The VCU School of Nursing received a commitment for a $2.5 million donation from William and Joanne Conway.
VCU received a $5 million gift from Virginia Credit Union to fund two endowments at its School of Business.
Draper Aden Associates donated $7,500 to the American Heart Association's Richmond Heart Ball.
The Midlothian Rotary Club held its annual Charity Awards Breakfast Meeting where checks were presented to nine guests representing Central Virginia-based charity recipients. Midlothian Rotary raised $50,000 for 14 local charities.