A local hip-hop artist, bowling alley owner and hotel veteran have teamed up to put a new wine business in flight in Richmond.
Earlier this month Rob Long, Faith Waldron and Wyck Baruch launched Wine Stork, a wine delivery service based out of Long's River City Roll bowling alley at 939 Myers St.
Long said he and Baruch, a hotel general manager, are longtime friends, and that he and Waldron met at a fundraiser River City Roll hosted for Virginia Pride a few years ago. Performing under the name Faith Boogie, Waldron is a longtime hip hop act having opened for the likes of John Legend and Pharrell, and has collaborated with artists like Sisqo and M.I.A.
The trio began thinking up the idea for Wine Stork prior to the pandemic.
"(Wine) is something we share a common like in, and the conversations came about over time," Waldron said. "We thought we could start a business and explore the industry."
Wine Stork carries hundreds of wines of all varieties and price points, ranging from below $10 up to nearly $200 per bottle. The group has invested about $100,000 into the venture.
Wine Stork offers free delivery in Richmond and plans an expansion soon.
"We ship to all of Virginia now, and we've put in permit applications in another 15 states," Long said.
He added that they felt there's room in the market for Wine Stork given the wine industry's slow embrace of ecommerce.
"Some winemakers and brands weren't as quick to adapt to being OK having their product selling online. They didn't turn their nose up at ecommerce but they were slow to accept it," Long said. "The pandemic forced these brands to quickly jump on board."
Since launching around the new year, Wine Stork has taken about 100 orders so far.
"It's been going great. We got some stuff we'll do here coming up soon for Black History Month. Basically we're going to highlight some Black-owned wineries by Charles Woodson, John Legend and Jay-Z" Waldron said. "The exciting part for me is the marketing part."
Long said they're marketing toward a younger, millennial demographic.
"Historically, the trajectory of drinking starts with beer and rail spirits, then people might start to experiment with craft beer and nicer cocktails. I think wine's been kind of the last thing people get into when it comes to the everyday drinker," he said.
"We're trying to move that curve forward to the younger consumer earlier and let them know wine isn't just an old person at a white tablecloth thing."
Over at River City Roll, while revenue continues to be down from pre-pandemic levels, Long said that they're hanging in there. He said the bowling alley opted against setting up an outdoor tent for diners, as some other local spots have done, and instead invested in outdoor heaters that have helped business.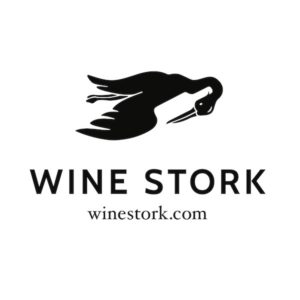 "I tell the staff now, surviving is winning," Long said. "Our drink check average (amount) is down, but our food check averages are up."
Inside the alley, Long and his staff have had to change their tone a bit when it comes to enforcing mask mandates and other health guidelines.
"Early on we tried to be super lenient, but now it's like, 'hey, we're risking our own health and safety of our families to be here.' If you can't help us out by wearing a mask, then quite frankly it's at the point now where we're like, 'Thank you for coming, but we'd rather you take your business elsewhere.' We want our people to be safe," Long said.
Meanwhile, Waldron said that, as a musician, she's been considering live streaming performances but is hopeful to be able to perform on stage again soon.
"All I can say is I truly miss it. It's like the highlight of a musician's career to be on stage and connecting with the audience," Waldron said. "I'm hoping to see it come back at some point, but safety comes first."