Four months after arriving in Richmond, a small Tennessee-based bank from Dolly Parton's home town has struck a deal that it says will help it expand its reach locally.
Sevier County Bank, which expanded into Richmond last fall as Southern Community Bank, is set to be acquired by SmartBank, a much larger competitor from its home state.
While the bulk of both banks' assets and presence is in Tennessee, John Presley, a longtime Richmond banker who serves as SCB's executive chairman, said the deal will accelerate the growth SCB had planned for Richmond.
Presley, who will join the board of SmartBank and its parent company SmartFinancial, said combining SCB's $420 million in assets with SmartBank's $3.2 billion will give the combined banks more clout to make bigger loans in Richmond.
"We're thrilled with the Richmond operation. It's done better than our wildest dreams since starting in November," Presley said. "But we've had some opportunities to make some loans in Richmond that quite frankly are too big for Sevier County Bank. SmartBank will be $3.7 billion (in assets), which will increase our legal lending limit almost 10-fold."
Presley said the merger will likely also accelerate SCB's planned retail branch expansion locally, and the SmartBank flag will likely eventually be planted in Richmond.
"Now it's set up to put a couple branches in Richmond," he said. "Biting off a branch in Richmond was a big deal for us, but not so much for SmartBank."
SCB has a total of seven branches, consisting of six in Tennessee and its lone Richmond-area office at 4421 Cox Road in Innsbrook. Knoxville-based SmartBank has 38 branches in Tennessee, Alabama and Florida.
The stock-and cash deal, valued at $38 million, is expected to close in the third quarter. Presley said the SmartBank deal was not in the works prior to the creation of SCB's expansion plans into Richmond.
"It was not something we were planning on nor something we necessarily sought out," he said. "They approached us."
It marks yet another M&A transaction for Presley, who previously served as founding CEO of the former First Market Bank and First Capital Bank, both of which were based in Richmond and were eventually acquired.
Presley got involved with SCB in 2019 with frequent collaborator and seasoned bank investor Ken Lehman.
Lehman, who is SCB's majority investor, is no stranger to Richmond banking. He's majority owner of Midlothian-based Village Bank and made a hefty return as Henrico-based First Capital Bank's largest shareholder when it was acquired in 2016 by what was then Park Sterling Bank out of Charlotte.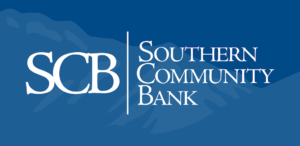 Presley and Lehman have also worked together on other bank deals in other states.
They brought SCB to Richmond in the fall as a way to deploy the bank's extra capital and diversify its geographical reach into a healthy, larger market.
SCB has a crew of six on the ground here, led by Matt Paciocco. All but one of the group worked with Presley at First Market and First Capital and all who came over from locally-based Virginia Commonwealth Bank prior to it being acquired by Blue Ridge Bank out of Charlottesville.