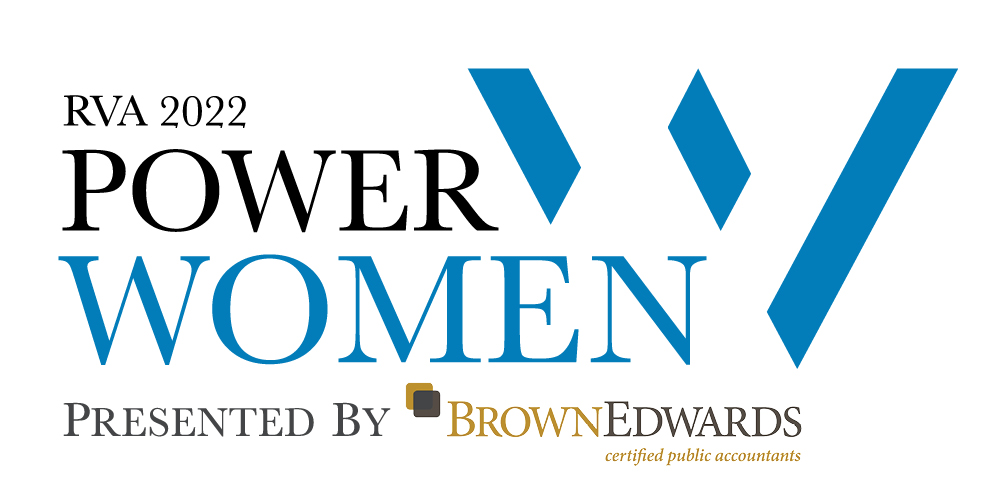 A festive Monday evening along the riverfront culminated with the crowning of the inaugural class of Richmond BizSense's RVA Power Women awards, presented by Brown Edwards.
Whittled down from more than 500 nominees, 30 finalists were honored at the event held at The Estate at River Run, where 10 winners ultimately were announced across varying industries and categories. (Stay tuned for a slideshow from the event later this week)
And the winners are:
Accounting/Banking/Finance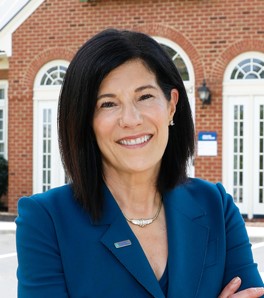 Maria Tedesco, president and COO, Atlantic Union Bank
Prior to Atlantic Union Bank, Maria was COO for retail at BMO Harris Bank based in Chicago and a senior executive at Santander Bank and Citizens Financial Group. She's been named to Most Powerful Women lists by American Banker and serves on the boards of Quarles Petroleum, Better Housing Coalition, RVA757, Venture Richmond, Virginia Chamber of Commerce, Richmond Chamber of Commerce, Virginia Bankers Association and Consumer Bankers Association, among other community roles. She received an MBA from Northeastern University and her B.S. from Ithaca College.
---
Emerging Leader Under 40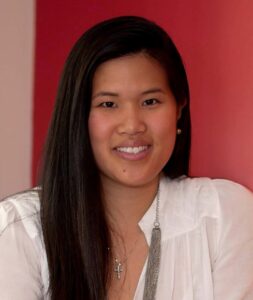 Anna Hsu, co-founder and president, Computer Upgrade King
Anna is the co-founder and president of Computer Upgrade King, a leading reseller, system builder and integrator of performance enhanced computers. She and her husband started the business in 2008, upgrading laptops in their attic. Today, the company has over 70 employees and is quickly growing with plans for expansion into a newly built 50,000-square-foot warehouse.
---
Government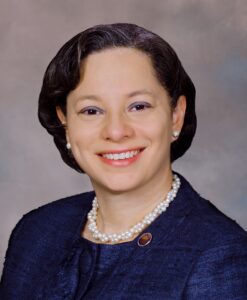 Jennifer McClellan, Virginia State Senator
Growing up as the child of community leaders and educators, Jenn has always felt a calling to public service to strengthen her community and ensure that every Virginian has an opportunity to succeed. She brought those values, passion and commitment to justice to the Virginia legislature, representing the greater Richmond area. She served in the House of Delegates from 2006-2017 and has served in the Senate since 2017.
---
Health Care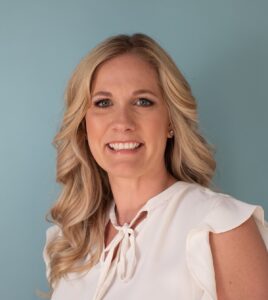 Annette Bennett, CEO, Clinical Research Partners, president, Infusion Solutions
At 28 years old, Annette co-founded Clinical Research Partners, the largest clinical trial company in Virginia managing between 70-85 clinical trials annually, most notably COVID-19 vaccines and treatments. In 2019, she opened Infusion Solutions as the first independent infusion center in Central Virginia. In addition, Infusion Solutions opened the largest outpatient coronavirus treatment center since the start of the pandemic in 2020, saving thousands of lives in Central Virginia and beyond.
---
Hospitality/Restaurant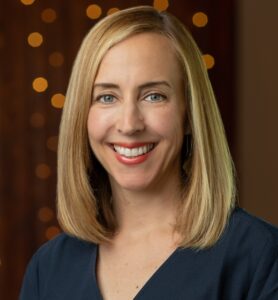 Katherine O'Donnell, executive vice president, Richmond Region Tourism
Katherine loves the Richmond region and has spent 20 years at Richmond Region Tourism promoting and advocating for it. As executive vice president, she provides strategic leadership to help the organization grow the Richmond region's tourism sector and improve quality of life for residents. Katherine is a Certified Destination Management Executive and committed to championing the region's hospitality industry. She helped launch the BLK RVA and OutRVA campaigns with community leaders to highlight the RVA's diversity. Katherine came to Richmond to attend the University of Richmond and now lives near campus with her husband, Darby, and children Norah and Henry.
---
Law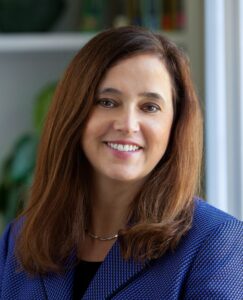 Stephanie Grana, partner, Cantor Grana Buckner Bucci 
For the past 29 years, Stephanie has fought for individuals and families in Virginia suffering from catastrophic injury and wrongful death as a top Virginia personal injury and medical malpractice attorney.  When clients' lives are turned upside down due to life-changing injuries or the death of a loved one caused by someone else's wrongful or negligent actions, they turn to Stephanie because she has a proven track record demonstrating her skill and her passion for securing fair compensation on behalf of the injured.  In her years of practice and as a founding partner of Cantor Grana, she has recovered more than 75 verdicts and settlements of over $1 million.  Stephanie will assume the role of president of the Virginia State Bar on June 17, 2022.
---
Nonprofit Leader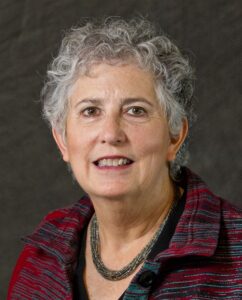 Linda Tissiere, CEO, YWCA Richmond
Linda has been CEO of YWCA Richmond for 10 years and leads the strategic direction of the 135-year-old organization with a special emphasis on fund development, community engagement, advocacy and organizational effectiveness. Prior to joining the YWCA, Linda was vice president of Stakeholder Engagement & Integrated Communications at Luck Companies and was responsible for the execution of reputation management strategies, as well as leading executive engagement initiatives, strategic communications, public relations, government relations, and social responsibility.  Her extensive professional career spans a variety of disciplines including journalism and the Girl Scouts of the Commonwealth of Virginia.
---
Other Industry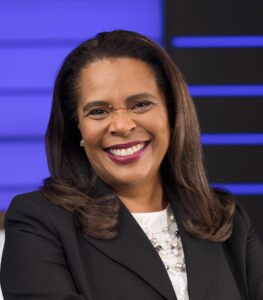 Angie Miles, VPM News Focal Point
Angie is a Virginia native, a longtime broadcast news professional and the anchor/producer of the new, statewide news program, VPM News Focal Point.  Angie is also a dedicated literacy educator and is founder of the nonprofit HAPPY Reading, which provides workshops, tutoring and summer camp experiences for literacy learners.  Angie is an author and a former adjunct professor at VCU's Robertson School of Media and Culture.
---
Real Estate/Development/Construction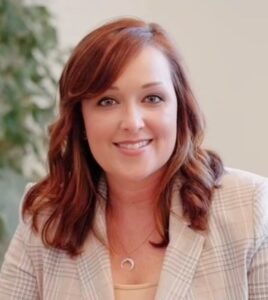 Amanda Wheeler, owner and CEO, Riverstone
In her 20-year tenure and steadfast progression to owner and CEO of Riverstone, Amanda has held many titles, excelling at each: estimator, project manager, and partner. This hands-on industry experience has afforded her "ground-up" knowledge of what it takes to deliver a successful project from concept to completion. Today, Amanda is building it forward with her team of experts. Together, they strive to provide a better construction experience by cultivating relationships with the industry's leading trade partners and actively collaborating with their clients, architects, and engineers to deliver superior projects. Amanda is proud of her "blue-collar" foundation and continues to execute and build on Riverstone's proven tradition of excellence and integrity.
---
Startup Founder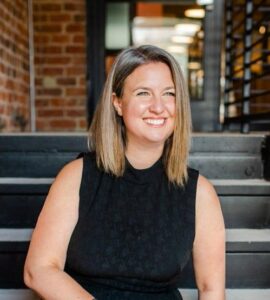 Liz Doerr, co-founder and partner, Sandbox
Liz is a co-founder and partner at Sandbox – a boutique consulting firm that partners with startup founders to launch, grow and monetize their scaling businesses. At Sandbox, Liz serves as a fractional CFO helping her clients prepare for future growth, capital raises or acquisitions.  She is particularly passionate about supporting underrepresented founders and is co-founder of a nonprofit, Women in Venture that seeks to grow the number of female investors in venture capital.   In her spare time, she is involved with a variety of organizations including the Richmond School Board and local accelerator Lighthouse Labs.  When she's not working, she can be found chasing her amazing son Luke around Richmond with her wonderful husband Mike and their beloved corgi Lady David Bowie.
---
And congratulations to all the finalists:
Jennifer Luzzatto, Summit Financial Partners
Jennifer Wakefield, president and CEO, Greater Richmond Partnership
Laura Bowser, Fahrenheit Advisors
Virginia Mathurin, Markel
April Bingham, director, Department of Public Utilities, City of Richmond
Maritza E. Mercado Pechin, deputy director for Equitable Development, City of Richmond
Susan Kornstein, executive director, VCU Institute for Women's Health
Debbie Johnston, president and CEO, Serenity First Hospice
Kendra Feather, owner, Ipanema Cafe, Garnett's Cafe, The Roosevelt, and Laura Lee's
Kelli Lemon, owner, Urban Hang Suite
Courtney Paulk, president, Hirschler
Susheela Varky, Virginia Poverty Law Center
Tracy Coogle, Virginia Repertory Theatre
Lauren Moore, president and CEO, Children's Hospital Foundation
Libby Lewis, CEO and founder of Mama Lew's
Sandra Tkacs, east region health director, HDR
Ashley Peace, president, Sauer Properties
Catina Jones, founder and principal broker, Icon Realty Group
Vanessa Terry, founder, Notary2Notary
Paige Wilson, founder, Naborforce
---
Here's a video highlight reel from event, courtesy of HDBros
And click below to learn more about all the RVA Power Women sponsors