Meg Pryde didn't necessarily intend to get into the beauty products business.
She initially set out, while a student at UVA's Darden School of Business, to create a product-price comparison app to help consumers know when it was worth it to pay top-dollar for an item or find a more affordable alternative.
The idea was born out of Pryde's experience in the packaged goods industry prior to getting her MBA.
When she began testing the app, known as Brandefy, and waited to hear from users on the sorts of products it was best suited for, cosmetics weren't on her mind. But that's where the feedback led her.
"We tested it out and consumers kept coming back with requests for affordable beauty products," she said.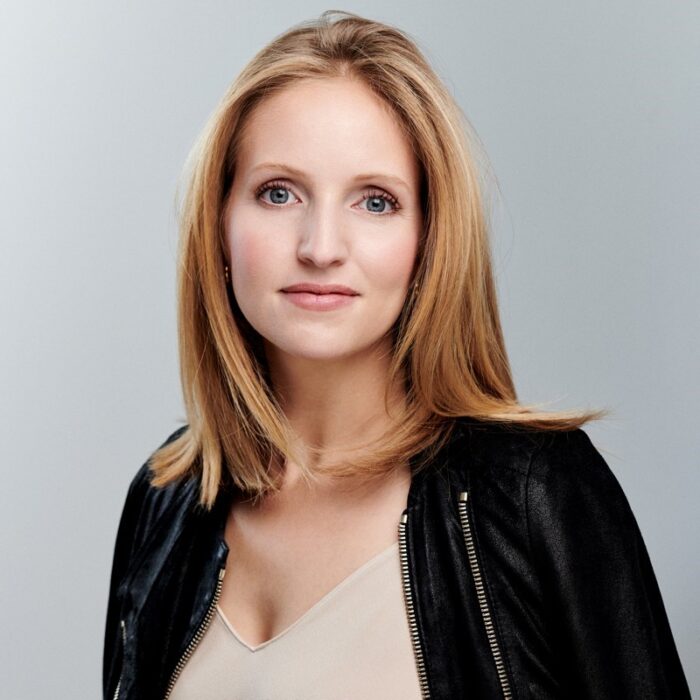 From that, Pryde formally launched Brandefy as a business in 2018 with a focus on comparing and recommending certain cosmetics.
The app has since been downloaded more than 500,000 times, but it was a pivot in 2021 that has helped Brandefy truly take off.
The launch of its own line of cosmetics – to essentially become one of the affordable alternatives that its app users sought – catapulted the 5-year-old startup to the top spot on this year's RVA 25 list of the Richmond region's fastest-growing companies.
Brandefy is now selling tens of thousands of units of its own products annually – things like creams, serums, cleansers and other products.
"Our mobile app provides value to our customers in helping them find affordable alternatives, and in many cases we make the best affordable alternative," Pryde said.
Brandefy's average annual revenue growth over the last three years was 1,238 percent and Pryde said there's more to come.
"We cleared $500,000 (in revenue) in 2022 and will have very exciting growth from that," she said.
Its products are made by contract manufacturers in the U.S. and South Korea and shipped to Brandefy's headquarters and warehouse in Henrico at 4128 Jacque St. near Willow Lawn. It sells its products through the app, its website and on Amazon.
Pryde said the company's success is fueled by consumers becoming more aware of the extreme markups by name-brand cosmetics companies and her ability to tap into contract manufacturing to keep the costs of Brandefy's own products low.
"I am always just amazed at how, because I came from the pharma/foods industry, how small the cost of goods are in the beauty business and how high the markups are. And that's something we want to change," she said.
Brandefy also is gaining its edge by keeping the costs of its packaging low, which Pryde said goes against the grain of the industry overall.
"I am always just shocked that many companies spend more on packaging than on formulation," she said. "Fancy packaging sells products."
Despite the shift to focus on making and selling its own products, Pryde said the Brandefy app is still an important part of the business. The company recently incorporated artificial intelligence capabilities into the app to help with improved product recommendations.
"It really is what makes us unique," Pryde said of the app, adding that it's a valuable tool for customer acquisition.
Pryde, 33, grew up on a farm in Berryville, Virginia, where she rode horses and was raised in an entrepreneurial family. She went on to study business at UVA as both an undergrad and graduate student, working in between those two degrees at private-label product maker Perrigo Co.
She made her way to Richmond through Brandefy's participation in the Lighthouse Labs incubator program and Startup Virginia in Shockoe Bottom.
Brandefy has since raised more than $5 million in capital from local and out-of-town investors. With those funds and Brandefy's team of six full-time employees, Pryde said she has the infrastructure in place to take the company to new levels.
"We are still very small and it's exciting to hit that scaling stage," she said. "In beauty (the industry), it's very common to have smaller teams supporting $10 million in revenue. Our manufacturers will scale with us to $50 million to $100 million in revenue. What I love about this company is there really is no significant ceiling."
Pryde said Brandefy has yet to reach profitability, but that is a goal she expects to hit in the near-term.
Five years in, she said the thrill of being part of a startup is still strong.
"I love being a startup founder. I'm amazed at how far we have come as a company and how far we need to go," she said. "I'm always excited about that next stage of growth and that's what keeps you hooked."
Thinking back to Brandefy's original purpose, which was to compare all sorts of consumer categories, Pryde said it's not out of the question to eventually test her business model on other sorts of products.
"I want to win in beauty first and then we'll think through other categories," she said.