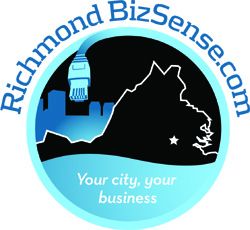 Editorial internships
Richmond BizSense offers highly competitive newsroom internships each year to student journalists and recent graduates.
Our 10-week, paid summer internship is designed for rising juniors, seniors or recent graduates with substantial journalism experience. Preference will be given to applicants who have reported for or edited college newspapers.
A general knowledge of business, economics, finance or investing is helpful but not required. Excellent writing skills, curiosity and enthusiasm are required. Interns will work with an energetic staff and learn to report, write and edit stories on daily deadlines for a savvy web audience.
Our academic-year internship is designed for recent graduates who will work in the BizSense newsroom from Labor Day through Memorial Day. The above requirements apply.
Interns are treated as staff writers and are expected to handle a variety of responsibilities, including covering breaking news, developing sources, and writing hard news, features and lifestyle stories. Interns are expected to pitch ideas, develop leads and edit copy from other sources.
Work environment
BizSense is a 10-year-old digital media company that combines the energy of a startup with decades of combined journalism experience and a mission to provide insightful business news coverage. Richmond is a fantastic place to report, with businesses that range from startups to Fortune 500 companies. We take special pleasure in scooping the local daily, the Richmond Times-Dispatch.
To apply for an editorial internship, send your resume, five clips exhibiting a range of stories and a cover letter to [email protected].
Marketing internships
To inquire about our marketing internships, please email [email protected].