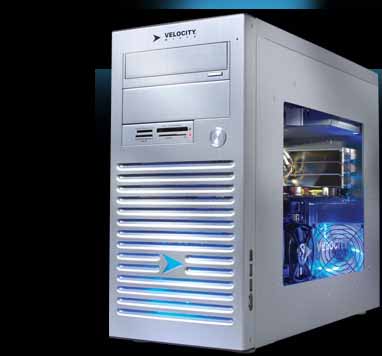 Chesterfield-based computer Velocity Micro continues to increase sales during difficult times.
The company, which specializes in making ultra-fast gaming PC's, saw sales increase 24% this past holiday season between Black Friday and Cyber Monday. Spokesman Josh Covington said the momentum carried through the fourth quarter and continued into January and Febuary.
Their lowest price PC start around $800, but their top-of-the-line gaming computer starts starts at $4,999.
"We are seeing more people who looking for mid-range $3,000 to $5,000 dollar machines," Covington said, "Then you see people that still have seven grand to drop on a machine and they don't care about the price."
The company was recently mentioned in a Wall Street Journal article about the resiliant high-end PC market. On of the company's models was also named one of the top desktops of the year by PC Magazine.
In a BizSense article from November, Covington said the company does tens of millions in sales annually.