The views expressed in Guest Opinions represent only those of the author and are in no way endorsed by Richmond BizSense or any BizSense staff member.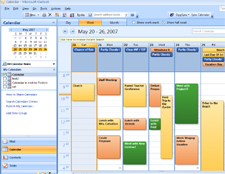 It might not be the kind of economic indicator that is quoted in the Wall Street Journal, but I think my appointment calendar for the past few months suggests some interesting trends.
First, it seems that business people are adjusting to the economic crisis. Many were stunned into inaction in late 2008. But like the groundhog looking for his shadow, they began to emerge and search for signs of spring around the first part of February.
During December and early January, my phone stopped ringing. My colleagues all reported the same. One said he had to pick up his phone each day to make sure it was still working. In late January, it began to change. Since then, I have had a steady and growing flow of calls from business owners, potential entrepreneurs and others hoping to join the first two groups.
My informal survey of these callers indicates that, for some, the initial shock of the rapid downturn is over and they are getting back to business. Others see opportunity in a time of uncertainty and are casting about for ways to respond to that opportunity. Still others are victims or potential victims of the downturn and are looking for ways to regain their momentum.
All seem to have accepted the new reality and are now working hard to respond to it.  As one said, "The only thing I know for sure about the economy is that I can't change it. I just have to figure out how to do what I need to do no matter what happens."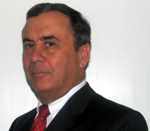 The second trend is an emphasis on doing something new or doing the same thing in a new way rather than just trying to do the same thing better.
Last week I met with a recently-retired senior executive of Philip Morris USA who just took the reins of a local IT service. I talked with the founder of a contract maintenance firm who wants to launch a business marketing a patented software he developed for the financial services industry. I had breakfast with a successful general contractor who wants to capitalize on his expertise through franchising his concept.
In all, I met with 16 current or potential business owners in the past several weeks. Only one wanted to talk about growing an existing business. The others wanted to launch a new business, develop a new product, sell their existing business or invest their experience and capital in a new or existing venture. "I used to concentrate on increasing sales month over month. That's not going to happen anytime soon, so I need to find another way to grow," one said.
In short, they are thinking about change rather than growth. The final trend suggested by my calendar is that most of the new ideas about how to thrive in the current economy were coming from the more experienced business people. ("Experienced" sounds better than "older", don't you think?) Of the 16 people I met with, only three were younger than 40.
This really shouldn't be a surprise. More than 60 percent of the more than 16 million businesses in the United States are owned by people over 44, and as many as two-thirds of those are expected to change hands over the next 15 years. Almost  65 percent of all new businesses are started by people over 45. A recent study by Prince's Trust indicates that 70 percent of businesses started by more experienced (remember, that means "older") founders survive for five years, compared with 28 percent of those with less experienced founders.
So the "Outlook Calendar Index" for March indicates three key trends: After a short break to digest the implications of the economic crisis, many business people are back with new plans, they are focusing on change and new ideas rather than on incremental improvements, and they are led by a generation that has a proven track record of success.
The really good news is that the businesses represented in the index are all small businesses, which have been the engine of job growth for many years. Let's hope my calendar stays full.