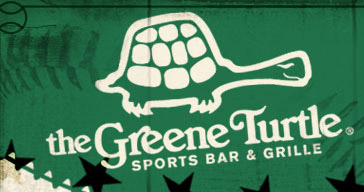 Maryland-based Greene Turtle Sports Bar & Grille  is looking to add one or more locations in Richmond within the next four years.
The Washington Biz Journal reveals that the sports bar chain plans to target Richmond as they add up to 150 new locations. They also plan to grow locations in Philadelphia, Charlotte, N.C., and Orlando, Fla. The company currently has 22 locations in Maryland, Washington D.C., and Delaware.
According to the story, CEO Mark Sanford is betting on corporate job losses to create more franchise-minded entrepreneurs and falling stocks to encourage investors to add new business to their portfolios.
Despite a sluggish economy for restaurants, Greene Turtle reported a 2 percent sales increase last year over the previous year.
For those interested in a franchise, the Biz Journal has the details:
Business owners will need an average of $1.2 million to start up. Those costs will include a franchise license fee of $45,000 for the first location and $30,000 for each additional license. Franchises will pay 4 percent a year in royalties and 1.5 percent a year for advertising fees to Greene Turtle.