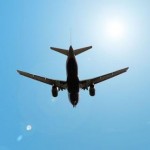 A major travel site recently launched a new ranking and review system targeted strictly at business travelers.
The Business Travel Center is a new service of TripAdvisor.com. The special section ranks hotels and restaurants separately from those aimed and reviewed by tourists.
BizSense browsed the site and looked up the best Richmond destinations for traveling professionals.
The Fairfield Inn & Suites Richmond NW on Mayland Drive in Henrico was ranked number one by business travelers. Reviewers highlighted free internet access, proximity to the business park, and a good breakfast as perks that made it a good destination for a business trip.
Incidentally the hotel is ranked number one for the area on TripAdvisor.com's overall list that includes reviews from leisure travelers as well.
The Jefferson Hotel was ranked second, followed by the Omni Richmond.
The site recommended Millie's as the top restaurant for business, followed by Mamma Zu's and Philip's Continental Lounge.
There is also a discussion forum for business travelers.