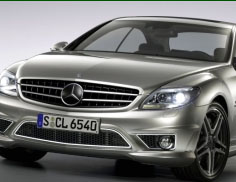 Richmond-based First Market Bank has seen a rise in repossessions among clients who have not had credit problems in the past.
On Tuesday, BizSense reported that Richmond Auto Auction was seeing more high-end cars from local banks.  (You can read that story here.) Today we heard from a local bank.
"People who have had a solid credit history are having their cars repossessed because they are losing their jobs and can't pay for them anymore," said Charles Munsey,  a senior vice president for dealer financing at First Market.
Munsey said that First Market had not been put in jeopardy because of the increase in repos.
"We've always tried to give due diligence to credit applications and we've never been into really risky investments," Munsey said.
But Munsey said that while repos are up, nobody wants credit anyway.
"The demand for credit just isn't out there," he said. "We lend straight to the dealerships but dealers just aren't selling cars. … I've been working in finance here in Richmond since 1987 and this is, by far, the worst I've ever seen it."
Munsey said that there have been some signs of life in the credit market and that he was encouraged by some emerging trends. However, the typical summer spike in auto sales has not materialized this year.
"There has been a surge but not just as much as usual," Munsey said.
David Larter is a BizSense reporter. Send news tips to [email protected]