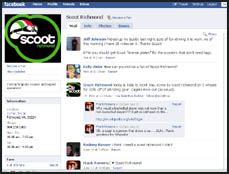 Editor's Note: RBS Reporter David Larter will be discussing how local businesses use social networking tonight at 5:30 on CBS 6.
Add one more item to the list of skills it takes to succeed in business in the 21st century.
Not only do you have to be deft at your craft, you also have to be your own publicist and maintain your own fan pages via social networking sites Facebook and LinkedIn.
And that makes each business professional an unofficial manager for their own personal brand. No doubt most employers take a peek at an applicant's online profiles before making a final decision to hire. LinkedIn, in particular, can speed up hiring and help with marketing.
There are no clear statistics on how many Richmonders are using social networking, but an unofficial survey of BizSense readers reveals that about 67 percent are on LinkedIn and about half are on Facebook.
Both sites are free to use and allow users to create profile pages that they share with other users. (LinkedIn has special features for paying clients that allow them to email contacts).
As is the case with Twitter, which BizSense wrote about yesterday, businesses that sell to web-savvy audience say it can be incredibly cost effective and reach lots of people. Because each business needs customers, and therefore needs to network in some shape or form, social networking sites like Facebook and LinkedIn can fill a niche.
"I haven't been keeping up with it recently but I need to start," said Mark Szafranski, who runs Metro Sounds and Music Company in downtown Richmond. "If I started putting up pictures of all my guitars and gear on Facebook, looking at that stuff, man to some people that's better than porn."
Nhat Pham, a marketing consultant with SuccessWerks, wasn't sure the response he'd get when he created the Facebook-only event World War Beer at Mekong, a Vietnamese restaurant in the West End. He expected 100 to come to the beer tasting event but instead 200 showed up.
"We are going to continue to push the envelope with these events, and keep working with social media because of the results we've seen."
Social Networking in RVA
People seem to network in two capacities. One is as official workers. For a business, that means creating a Facebook fan page for the business (example, Richmond BizSense) and a LinkedIn account for yourself as a working professional at that company.
And then there's the individual capacity, a citizen social networker, you could say.  Most working professionals in their 20s and 30s have a personal Facebook page. These are the ones more likely to have candid photos.
But as Facebook has become the staple platform people use to manage their social lives on the Internet, that means businesses want to get in on the action.
Jeff Kelley, who works for Capital Results and formerly covered technology as a reporter at the Richmond Times-Dispatch, said that businesses have to be cautious not to misuse Facebook for blatant advertising.
"I think there is a place for businesses on there but businesses that use it wrong are just spammers," he said. "It's a great way to become connected with brands you appreciate but at the same time, I'm not just going to become a fan of a business just to help promote them."
LinkedIn
LinkedIn is the accountant's Facebook. Pictures of parties with red solo cups are non-existent; indeed the site is geared towards career development. For example, there is an option where contacts can leave job recommendations.
A handful of local businesses have said they used LinkedIn to tap their network and hire a new employee. Those who use it say they like the simple layout and professional reputation.
But the popularity of the stripped-down social networking site may be waning. The site's traffic is growing 3 percent a month now. That's down from closer to 19 percent for Facebook.
Still, some Richmond businesses find it helpful. "LinkedIn is a way of keeping my company and myself fresh in the minds of my colleagues," said Tom Lawrence, who helps run Ground Work Design.
And Bryan Miller, a fierce critic of Twitter, said he uses LinkedIn. Miller handles tech security for Syrinx Technologies.
"LinkedIn is a way that I can disseminate information to colleagues and clients quickly without having to write individual emails. I also use it to give something back to lots of small business owners who have asked me for advice on starting a business."
Facebook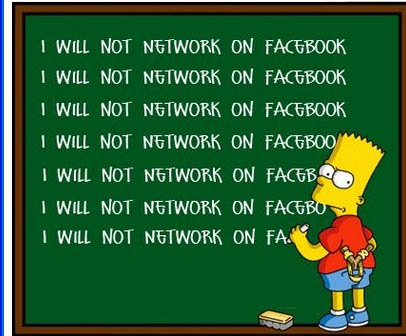 Whereas Twitter rapidly seems to be turning into a business tool, Facebook mostly is still being used to keep up with friends.
Businesses that try too hard to plug themselves can alienate potential clients.
"I use Facebook as a way of keeping up with my friends from high school," said Jeff Moore, a managing director at the middle-market M&A shop Matrix Capital Markets. "I personally get annoyed when people use it for business because that is not what I'm there for."
Still, Becky McNeer, a realtor with Austin Davidson, said she has seen a rise in clients asking to be added to their Facebook page, although she can not recall any direct sales from the site.
However, she said she uses it as a more advanced Yellow Pages, and recently used it to find an inspector for a new home.
"I totally think it's worth the time I put into it. I think it will lead to sales in the future."
And like Twitter, Facebook can likely reap the biggest reward for companies that want to reach a younger demographic.
A Facebook page was a no-brainer for Scott Stephens, who works for a startup apparel manufacturer called Mad Bomber as a way to create a culture around the furry hats he sells.
"You can't use it as a direct marketing tool. If you use it that way, you're going to fail. I know a lot of marketers who want to use it as a sales tool but I think consumers these days are too savvy. They are wary of being pushed."
David Larter covers technology for BizSense. Please send story tips to [email protected].