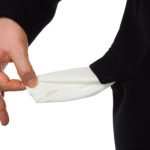 Every entrepreneur knows that there is a chance that a start-up will fail. In fact, there is more than just a chance, it is likely.
A post on the New York Times small business blog, "You're the Boss," tells the story of a man who ran a successful electrical architecture business for 20 years in Chicago until a catastrophic accounting error did the business in.
From the article:
Some 70 percent of businesses fail within seven years, according to the Small Business Administration. In the worst cases, the result is not only business failure but also complete financial failure. What I have learned is that the damage doesn't stop there. I share this with you as an attempt to bring some reality to the conversation about entrepreneurship. It is not just about passion and innovation and bringing your dog to work. It is also about risk, tenacity and fear. It is also about the repercussions of bad luck, bad decisions and bad economies.
It's kind of a Debbie Downer but in this economy it is important to understand the risks involved in starting a business.
But with that perspective in mind, it's also important to look at the success stories. Take a look at some of these recent BizSense articles on start-ups around Richmond who have been turning profits and making money even in this down economy.
A small start-up which makes an energy supplement is a great example of adapting and overcoming an unusable business model to start turning a profit. Read more here.
Here are a couple of local businesses who have cashed in on the obsessive devotion that people have for their pets.
 This is a Chesterfield business that has become the Match.com of used car parts. Read about it here.
David Larter is a BizSense Reporter. Please send news tips to [email protected]