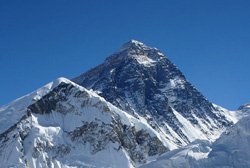 Two local entrepreneurs have started a new organization to help other small businesses.
In his newest endeavor local entrepreneur David Ingram is partnering with Mark Deutch, the CEO and executive director for the local chapter of Business Networking International.
Small Biz Sherpas is designed to provide small businesses with assistance and professional advice through their toughest phases, Ingram said.
The organization focuses on businesses within the $300,000 to $3 million a year revenue stage. Ingram believes that new businesses within that margin are facing the most difficulty getting access to the counsel and information they need.
Ingram's objective is to put these small business members who are experiencing the same problems together to not only learn from the professionals but from each other as well.
"We all face similar problems creating businesses. We are not alone," he said.
To facilitate this, Small Biz Sherpas will host seminar events featuring experts in areas such as law, finance, sales, accounting and information technology. Ingram hopes these programs will give small businesses the access to professional advice that most businesses of their size cannot afford.
"Traditionally 65 percent of new businesses fail within the first few years. If we can get that number down to even 63 percent we can create somewhere around 15,000 jobs," Ingram said.
Ingram wrote a book that outlines some of the same information that Small Biz Sherpas works from called, "15 Bedtime Stories that Keep Entrepreneurs Awake at Night."
Kaitlin Mayhew is a BizSense reporter. Please send news tips to [email protected].