The views expressed in Guest Opinions represent only those of the author and are in no way endorsed by Richmond BizSense or any BizSense staff member.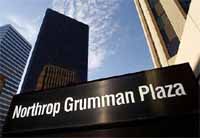 Late last month, with great fanfare, Gov. Bob McDonnell and the Virginia economic development establishment announced a big win. Northrop Grumman, a Fortune 100 defense contractor, decided to move its headquarters from California to Northern Virginia. But we shouldn't be celebrating quite so much: It's not that big a deal.
As a lifelong aviation buff, I am a big fan of Northrop Grumman. The firm is the descendant of a company that built famously rugged and pugnacious Navy fighters like the Wildcat, Hellcat, Bearcat, Tigercat and, most recently, the F-14 Tomcat (now retired from service, but destined to live on forever thanks to its starring role in the movie "Top Gun").
Today they make many of the things that keep us safe and secure, from aircraft carriers to submarines to stealth bombers and the software that makes them work.
But is the move to Virginia as monumental as the headlines lead us to believe?
Three hundred highly paid executives will move from California to northern Virginia. Some empty space will be rented, homes will be bought and the ripple effect of the spending by these new Virginia citizens will certainly be welcome. We win! Go team!
But just as the announcement of the move started to fade as the news cycle moved on, I read this: "Northrop Grumman to lay off 330 people" at Fort Eustis.
So what just happened? Did we gain 300 jobs only to lose 330? Is this Northrop's way of saying "thank you very much for the $14 million in tax breaks" that were, no doubt, a factor in their decision? Does this mean that 330 people, who yesterday were happily employed by the state's newest Fortune 100 citizen, are now or soon to be on the street?
Answer: none of the above. This is a "teachable moment" on the danger of reading too much into sound bites and headlines about job losses and gains. And it seems to me that the entire process by which economic development agencies lured the headquarters to Virginia was political theater playing out in newspapers eager for headlines.
First, the move of Northrop Grumman from California to Virginia will not create any new jobs, save perhaps for some temporary additional work at moving companies. All the jobs that we gained represent jobs lost by Southern California. Of course, all things being equal, I'd rather have the jobs here in Virginia, but at the national level, this does not represent economic recovery. What it highlights is that the governors and economic development arms of all 50 states continuously engage in this ongoing competition to bring jobs to their own states. How do they do it? Taxes. More accurately, by eliminating taxes. Tax relief is the big gun in the arsenal of the economic developers when they go hunting for big game. Companies are moving all the time. Usually there is some basic economic reason behind the move, but when it comes down to a choice between state A and state B, that's when the checkbooks come out.
This is all perfectly legal, of course, but it's a little bit like the lottery, except that the odds are decidedly against the states. All those companies have to go somewhere, and in the absence of tax breaks or other concessions, they would choose their locations based on more fundamental economic factors. But the net effect of all of this "development" activity is that tax revenue of all of the states goes down. It's just like the lottery, where winners are paid and get their pictures in the paper, but losers shrug their shoulders as they toss their worthless tickets in the trash outside the convenience store. And, like the lottery, this game is rigged – but in this case, the states are standing in line at the counter, scratching the tickets, and the winner gets to write the check! This lost (or, more accurately, foregone) revenue has to be made up somewhere, by cutting jobs, services or both, or by higher taxes on the citizens and companies already here. Or maybe a new Powerball game. There is no free lunch.
Second, Northrop-Grumman announced the possibility of losing 330 jobs, but not because it was ruthlessly cutting costs by tossing its workers under the bus. It made the announcement because Virginia law requires it to make such an announcement when a contract will soon expire and go out for bid if that event could trigger the loss of a significant number of jobs. So all they are saying is that if Northrop Grumman loses the contract, it will have to jettison 330 people. But the odds are high that the winner of the new contract will have places for those same people, or others, and there does not have to be any net loss of actual jobs. It should be a non-event either way as far as Virginians are concerned.
What neither story mentions is the net effect of the tax giveaway. If Northrop Grumman and other heavily recruited corporations paid the same taxes that our homegrown companies pay, Virginians – both corporate and individual – could enjoy lower tax rates or more services or both. This particular $14 million might be a drop in the bucket, but the cumulative effect of this corporate game of musical chairs adds up, and it is real. The effect is the jobs that aren't created (or sustained) because of the money that the taxpayers did not have to spend or invest. These very real effects of taxes do not make headlines, but they are just as real, or more so, than anything you'll read about in a press release.
So don't read too much into the headlines or government announcements of job losses, jobs created or jobs saved. They are all just statistics, and as Mark Twain famously said, quoting Benjamin Disraeli: "There are three kinds of lies: lies, damned lies, and [job] statistics."