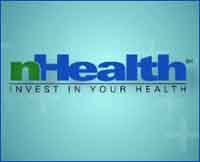 The financial records of nHealth, the Richmond-based startup health insurer that said last week it was shutting down as a result of federal healthcare reform, show it was losing millions in its first year and a half of existence.
According to filings by nHealth with the National Association of Insurance Commissioners and the Virginia State Corporation Commission, the company has lost $10.6 million since it opened for business in 2008, adding to the complexity of the political debate being waged on the internet over whether healthcare reform is to blame for the young company's demise.
Since an internal nHealth document obtained by Richmond BizSense uncovered last week that the company claims it must shut down as a result of proposed regulations within the recently passed healthcare reform bill, the story has found its way into the wild world of political blogs, even going as far as Politico and Fox News.
The left versus right battle that has erupted since the nHealth story was first reported by BizSense, calls into question whether the company was indeed the first victim of what right wing calls "ObamaCare," or whether nHealth's business model, which revolved around offering high deductible plans and the use of health savings accounts, was simply inadequate to survive the tumultuous times in the insurance world.
nHealth's losses were nothing unexpected, according to its CEO Paul Kitchen.
Kitchen told BizSense in a previous story that his company was "growing," but gave no other detail into its financial state.
nHealth, may have been slowly working its way out of the red, having lost $5.6 million in 2008 and $4 million in 2009, according to the company's financial statements. Its loss for the first quarter 2010 was $966,472.
Kitchen said losses early on were factored into the company's initial business plan. It is after all, a startup company trying to survive one of the worst economic downturns in history.
"Not many businesses start up and make a profit from day one," Kitchen said.
Asked if its initial business plan forecasted a timeline for nHealth to reach profitability, Kitchen said, "We had numerous forecasts."
Those forecasts, he said, "They were always moving targets."
A document nHealth filed with the NAIC showed enrollment in its plans grew from 101 in 2008 to 1,488 in 2009.
"It was moving in the right direction," Kitchen said.
Making the call to shut down nHealth because of proposed politically-charged changes that have yet to go into effect was a business decision, Kitchen said.
"The healthcare law changed the rules," he said. "We assessed the rules and made a business decision."
"The politics — I'll let people make their own judgments about it."
The changes in question would require a tighter medical loss ratio for insurers, forcing them to spend a defined percentage of the premiums they collect specifically on medical claims, rather than unrelated expenses.
That proposed ratio would require more capital than nHealth has or was able to raise. The company raised $12 million at its inception. And according to documents filed with the Securities and Exchange Commission filed by nHealth Holding Corp., the parent company for nHealth Inc. and subsidiary health insurers ACMG of Kentucky and ACMG SC, it raised $75,000 in May 2009 and $2.5 million earlier this year.
A section of nHealth's 2009 annual report dated March 31, 2010, shows the company was keeping an eye on the healthcare bill that had been signed into law that same month, though it didn't express concern at the time that the bill's provisions would force it out of business just a few months later.
"Recent passage of healthcare reform at the federal level is being evaluated at this time," the company said in the narrative filed with the NAIC.
"While some provisions affecting health plans will take effect in a matter of months, the significant provisions of the legislation will not take effect until 2014," it said further. "Many of those provisions will be addressed by regulation so any specific impact cannot be determined at this time."
That statement was from March 31. The company informed its agents in a letter on June 2 that "The most prudent and sensible conclusion for us is to discontinue the sale of healthcare policies and withdraw from the healthcare business."
Further reading: