The views expressed in Guest Opinions represent only those of the author and are in no way endorsed by Richmond BizSense or any BizSense staff member.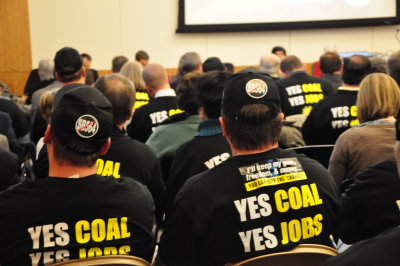 The BP spill has me thinking about the big picture on the global warming debate.
For years now, Global Warming Alarmism (or perhaps hysteria) has been the convenient and allegedly irrefutable justification for proposing draconian taxes, regulatory schemes and untested artificial trading mechanisms that would redistribute wealth from the most productive economies to the least, substituting the judgment of a few "experts" for the workings of the marketplace in the guise of "Energy Policy."
With the Deep Horizon leak still spewing orange crude into the Gulf of Mexico and dominating the news cycle, the hue and cry against the evils of oil, coal, gas and all of the hydrocarbon based fuels is reaching a new fever pitch.  At times like this, all manner of grandstanding celebrities, politicians and self appointed protectors of the public interest trumpet their moralizing and self-evident (or so they think) solutions.  Ban this, tax that, cap it, trade it, stop it!  Just do it our way!  Save the Gulf! Save the Planet.
But what if it's not true? What if there is no real consensus that CO2 causes warming, or what if the consensus is based on bad data, unsound science, or both? Who will make the case for sanity and the scientific method?
There is an old saying: "It would take a Philadelphia lawyer to make that case." Fortunately, a modern Philadelphia lawyer has done just that.  In a 79-page "cross-examination" of the prophets of manmade global warming, University of Pennsylvania Law Professor Jason Scott Johnson skewers all of the major tenets and arguments behind the supposedly "airtight" case against CO2.
To be clear, Johnston does not say the world is not warming, nor does he say that human generated greenhouse gases do not play some role in climate change. Instead, he meticulously exposes the logical fallacies, sloppy methods and preordained conclusions behind the "consensus" that drives the global warming alarmists in their condescending mission to save us from ourselves.
You can read his paper here.
His abstract sums it up: "Review of the peer-edited literature reveals a systematic tendency of the climate establishment to engage in a variety of stylized rhetorical techniques that seem to oversell what is actually known about climate change while concealing fundamental uncertainties and open questions regarding many of the key processes involved in climate change."
Here are some of his points:
•    Manmade-global-warming models basically ignore the cycles of solar radiation, which correlate very closely with historical temperature increases and declines.
•    When applied to historical data, climate models cannot predict historical temperature without making assumptions that are tantamount to the conclusions they seek to prove
•    Measurements of global surface temperatures systematically overestimate late 20th century temperature increases
•    Climate models cannot confidently predict even short-run climate effects
•    Models project significant warming only if they include positive feedback effects, but there is strong satellite evidence that relevant feedbacks may be negative
•    Alarmists base predictions of sea level rise and species loss on methodology severely criticized as invalid and almost certain to lead to an overestimates of adverse effects by a large number of biologists.
Why does this matter?  Why should Richmond, with its abundance of legal talent, cheer for some Yankee law professor, a Philadelphia lawyer at that?  Simple. Virginia, my friends, exports coal. Lots of coal. The U.S. power grid, like it or not, runs mainly on coal, and we have enough of it to last for something like 400 years, if necessary. Now I for one would like to see an orderly transition to cleaner, more sustainable sources of power (after all, I ride my bike to work almost every day). Nuclear fission and ultimately nuclear fusion hold great potential, and there is almost certainly a role for biofuels, wind, hydro, natural gas and even tidal power. But if, as professor Johnston so skillfully proves, the climate change consensus is really no more than geo-political pseudo-scientific bullying, and if, in reliance on some misinformed consensus, we allow drilling moratoria, taxes, carbon quotas, caps, trades and outright bans to deprive us of existing, abundant and affordable forms of energy before the alternatives are truly ready to take the load, we risk destroying the very wealth and power that will support the development of those alternative sources.  To do so on anything less than fully informed policy based on solid objective science is arrogant, dangerous and self-defeating.