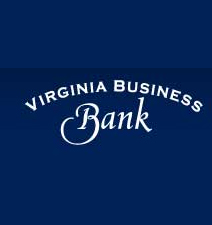 As it works its way through a turnaround plan with regulators, Virginia Business Bank recently closed one of its two branches and said last week that it will soon attempt to raise capital.
The Richmond-based bank closed its Hampton Roads branch May 28, according to State Corporation Commission records.
Mark Hourigan, chairman of Virginia Business Bank, said in an email exchange last week that the closure was part of a cost-cutting strategy to help strengthen the bank's balance sheet.
"In studying the numbers, we realized the Chesapeake branch represents less than 2 percent of the bank's total deposits and only 1 percent of our retail customers," Hourigan said in the email.
"We are trying to be as efficient as possible and closing the branch made perfect sense."
That leaves the bank with an office on Richmond's Southside. The bank will maintain a loan production office in Chesapeake.
The need for efficiency is part of the bank's agreement with federal and state regulators whereby it must improve its financial condition via cost cutting and a temporary halt in lending.
The agreement was signed in August, after the bank, like many of its peer institutions, had been battered amid a faltering commercial lending segment. But Virginia Business Bank was particularly vulnerable to that area of lending because, as its name implies, its business model centers mainly on business customers and commercial lending.
Hourigan recently told Richmond BizSense that the bank might expand its focus from serving solely businesses to perhaps adding a more broad line of offerings.
To see more details about the bank's plans to possibly rebrand, read this RBS story.
Its attempt to reinvent itself hinges on raising fresh capital. Hourigan said in an email that those plans are progressing.
"Working closely with a local investment firm, the Board will launch a capital campaign in the next month, which will provide the much needed growth capital to pursue future strategic goals," Hourigan said.
The bank can't yet release any details on how much capital it is looking to raise, he said.
But securing that capital is one of the final phases in the "revitalization of the bank," Hourigan said.

Michael Schwartz covers banking for BizSense. Please send news tips to [email protected]