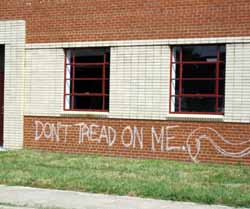 The legal troubles are mounting for local developer Justin French.
Union First Market Bank filed a lawsuit filed last Friday seeking to place seven of his properties, for which they hold the deed of trust on, under receivership by court order. The total loan balance for the properties is more than $17.4 million.
Union First Market CEO Billy Beale said he could not answer questions about the case when reached for comment on Friday, adding that it would be in appropriate comment on pending litigation.
The loans were issued to French beginning in September 2006 and as recently as November 2009 by First Market Bank before it merged with Union Bankshares.
The suit, filed by attorneys with the law firm Blankingship & Keith of Fairfax, states that the action is "a result of an emergency which necessitates the immediate appointment of a receiver to collect rents due on August 1, 2010 and to preserve certain real properties and the personal property used in connection with each property, in which Lender has security interests and on which it has liens."
The suit states that the notes are also secured by the assignment of leases on each property, with the exception of one.
French has defaulted on all of the notes, as well as other loans made by other local banks, in what he says is an attempt to cut the tax credit purchaser and business partner Markel Corporation out of the picture. On Friday RBS reported that French has defaced one of the buildings. You can read about that here.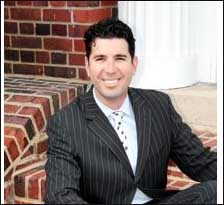 The suit says that French, as controller of each property's ownership entity, has been collecting rent from tenants and not using the money to pay the amounts due on the loans. It also states that the value of each of the properties is not sufficient to pay off the note.
UFMB seeks to appoint Stephen Brincefield of Thalhimer's property services group as the receiver. The requested court order would grant Brincefield possession and control of the properties and the power to collect rent and manage the properties. The court order would also allow Brincefield to take control of banking and deposit accounts for the properties.
Brincefield did not return a request for comment from BizSense.
When reached for comment, French said he plans on filing a countersuit against the bank and Markel.
French said that when First Market Bank issued the loans, it wasn't disclosed to him that the funds he was borrowing were partly funded by Markel.
Markel has continues to refuse to comment on its dealings with Justin French.
According to its most recent 10-K filing with the SEC, Markel had $27.3 million in commercial loan participations outstanding with First Market Bank as of Dec. 31, 2009. Before the merger with Union Bankshares, Markel owned a 40 percent stake in First Market Bank.
"Union First Market Bank acted in a way to benefit Markel, at my expense as their borrower, and continues to handle loans in a way that benefits Markel. They are behaving as if they are Markel," French said.
French said he believes that Union First Market Bank violated federal banking laws by not disclosing to him that Markel was participating in the loans, as Markel was also French's partner and tax credit purchaser for the deals.
Because of this, French said his countersuit would seek to invalidate the loan documents between him and Union First Market Bank. French said he is currently searching for legal representation that does not have a conflict of interest in the case.
The case filed by Union First Market Bank will appear before Judge Clarence Jenkins. A hearing date has not been set.
Below is a list of the properties and loan amounts in question:
1509 Belleville Street — $1,062,500
1510 Altamont Avenue — $3,320,000
212 E. Leigh St. — $3,515,000
207-211 E. Main St. — $1,777,500
2906 W. Clay St. — $2,100,000
3122 Clay St. — $1,350,000
1217 E. Cary St. — $4,559,500
Al Harris covers commercial real estate for BizSense. Please send news tips to [email protected]