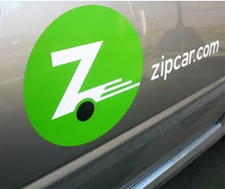 BizSense has been wondering for years when Zipcar, the company that rents cars by the hour, would grace Richmond with its presence.
That time has finally come, according a Times-Dispatch report this morning. The Massachusetts-based car sharing company has set up shop in town with four vehicles at Virginia Commonwealth University.
Neither Zipcar nor VCU made a formal announcement. But the Times-Dispatch reported that there will be two Zipcars at VCU's MCV campus and two at the Monroe Park campus.
Zipcar is known for renting cars by the hour in cities and college campuses across the country. Before coming to Richmond, Zipcar had cars at the University of Virginia, Old Dominion University and William & Mary.
That's why it was hard to understand why the company continued to bypass Richmond. BizSense has an inquiry in to Zipcar's corporate headquarters to find out why Richmond finally got its chance.
About a year ago, BizSense set out to seek answers from Zipcar about why no love was being shown for Richmond. Read that story here.
According to the Times-Dispatch, all VCU has to do is provide parking spaces for the cars, which include a Scion, a Honda Civic, a Honda Insight and a Toyota Prius.
See the Times-Dispatch story here.