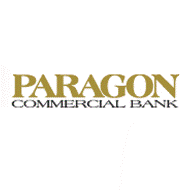 The parent company of Raleigh-based Paragon Commercial Bank, which operates an office in Richmond, has raised $5.5 million in capital.
According to an SEC filing, Paragon Commercial Corp. launched an equity offering on Aug. 26. It's looking to raise $12.1 million, leaving $6.6 million still to be sold. The minimum investment is $10,800. The offering is being handled by Howe Barnes Hoefer & Arnett Inc., a Chicago brokerage firm.
See the filing here.
The $1.3 billion bank has an office in Richmond just off Glenside Drive. According to FDIC filings, Paragon has a $929 million loan portfolio and about $1 billion in deposits.
Paragon opened for business in 1999 and expanded into Richmond in 2006.