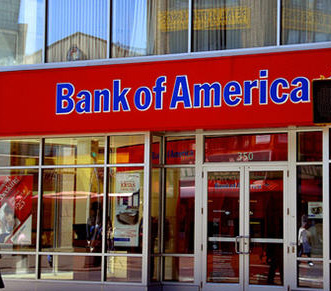 It's tough to compete with the big boys.
A report released last week by the FDIC shows that the nation's largest banks continue to control a huge share of local deposits while a few smaller banks nip at their heels.
The big banks — Capital One Bank, Bank of America, Wells Fargo/Wachovia, SunTrust, BB&T and their predecessors — have controlled the local deposit market since at least the mid-1990s.
According to the latest Richmond deposit market share report, Capital One Bank, which doesn't have any retail branches locally but is still locally based, topped the list once again with $27.6 billion in deposits held in Richmond, accounting for 48.2 percent of the market.
The FDIC releases a market share list each year based on deposits as of June 30.
But no bank could come close to Bank of America's increase in local deposits over the past year. BofA increased its local deposit base by $3.5 billion since June 30, 2009. It now controls $10.62 billion in local deposits, or 18.5 percent of the total market share, up from 13.3 percent a year ago.
Wells Fargo, which has the largest presence locally in terms of local branches and offices thanks to its acquisition of Wachovia, lost $149.4 million in local deposits during the 12-month period. Its share of the market has down 1.1 percent to 11 percent.
SunTrust's local deposits were down $41.5 million to $2.9 billion. It controls 5 percent of the market. BB&T was up $111.8 million to $2.57 billion in local deposits or 4.5 percent of the market.
Union First Market Bank is the largest locally based bank, ranked sixth on the list of 37 banks doing business in Richmond. Prior to their merger, Union's predecessors Union Bank and First Market Bank last year controlled a combined $1.68 billion in local deposits, about 3.1 percent. Now that the two banks are one, its deposit base has fallen by about $105.91 million to $1.57 billion, according to the FDIC list.
Many locally based banks saw the size of their local deposit base increase, while their share of the total market decreased, mostly due to Bank of America's growth.

Village Bank, for example, grew its deposit base by $22 million between June 30, 2009, and June 30, 2010. But its share of the total local deposit market fell to 0.88 percent from 0.91 percent.
Bank of Hampton Roads, the Norfolk-based bank that operates in Richmond under its Gateway Bank brand, saw by far the largest gain of any community bank in attracting local deposits over the last year. It grew its Richmond deposit base by $121.53 million during the 12-month period, moving it into the Top 10 for local deposits and increasing its share of the market to 0.68 percent from 0.51 percent.
Another noteworthy tidbit from the new list: Some of the larger out-of-town banks that have a presence in Richmond saw sizeable fluctuations in their control of the local market.
Raleigh, N.C.-based Paragon Commercial Bank grew its local deposits by $38 million to $99.98 million. Lancaster, Pa.-based Fulton Bank grew its Richmond market share by $21 million to $76.91 million. Buffalo-based M&T Bank saw its deposits fall by $16.49 million to $57.4 million. RBC Bank's local deposits jumped by about $83 million.
As for other local community banks, Peoples Bank of Virginia saw a big jump of $23.24 million to $248.67 million in local deposits. Franklin Federal, First Capital Bank, Bank of Southside Virginia and C&F Bank all saw decent increases during the 12 months.
Bank of McKenney fell by about $13 million. Essex Bank was down by $10.75 million. And Central Virginia Bank fell by $9.2
Local deposit market share
Bank Local Deposits % Market Share
1. Capital One Bank                      $27.6 billion                          48.2
2. Bank of America                       $10.6 billion                          18.5
3. Wells Fargo Bank                     $6.3 billion                            11
4. SunTrust Bank                         $2.9 billion                            5.1
5. BB&T                                         $2.6 billion                            4.5
6. Union First Market Bank       $1.6 billion                            2.8
7. Franklin Federal Savings Bank  $661.6 million                  1.1
8. Village Bank                              $506.2 million                      0.88
9. Citizens & Farmers Bank        $409.2 million                      0.71
10. Bank of Hampton Roads       $390.3 million                      0.68

Michael Schwartz covers banking for BizSense. Please send news tips to [email protected]