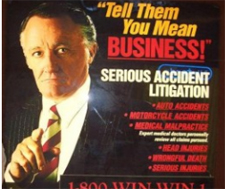 A former attorney at Marks & Harrison has been disbarred after it was discovered she was funneling money from the firm to herself.
Kyle Cornelia Leftwich was disbarred Sept. 15, according to a document from the Virginia State Bar, after it was discovered that she had diverted an unknown amount of money from the firm to herself over a period of seven years.
Leftwich worked on Social Security disability claims during her nearly 16 years at Marks & Harrision. According to the state bar document, whenever she successfully concluded a claim, the Social Security Administration would cut a check to the client and to Leftwich for legal fees. But as part of her contract, those checks were supposed to go through the firm even though they were in her name.

But in 2003, Leftwich started funneling the checks directly to her personal bank account, according to the bar. The firm figured out what was going on this year and conducted an investigation. Leftwich admitted to everything and paid the firm $450,000 to settle the issue. An exact amount of how much she diverted to herself could not be determined.
James Harrison, the firm's president, did not return email or phone messages by press time. Nor did he return calls a month ago when BizSense started pursuing this story.
Leftwich and the firm appear to have handled the situation quietly without any criminal or civil charges filed. There were no cases on record in Henrico County Circuit Court on the matter.
According to the bar document, Leftwich submitted an affidavit admitting that the claims of misconduct are true and declaring her consent to have her law license in Virginia revoked.
An archived version of the Marks & Harrision website has a bit more info about Leftwich, listed then as Kyle Leftwich Banning. It shows that she attended the University of Virginia as an undergraduate and received her law degree from the University of Richmond. You can see her archived bio page here.