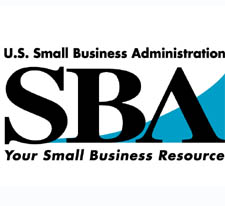 SBA loans are regaining popularity, but loan volume is still well off pre-recession levels.
According to the latest figures from the SBA's Richmond office, 737 SBA loans worth $174.45 million were written during fiscal 2010. That's up more than $21 million from last year but still down almost $61 million compared with 2008, when the recession took hold.
"It is true that our numbers don't look as rosy as they did in 2008," said Peggy FaJohn, lender relations specialist at SBA Richmond. "But we were up 14 percent in both numbers and dollars this year over last year."
The rising numbers are positive signs in a time when many lenders say demand, and consequently the volume for small business loans, is still down.
"We do hear from our lenders that demand is down," FaJohn said.
The uptick has plenty to do with the various stimulus and recovery provisions that have been enacted since the recession began to keep the SBA spigot flowing.
"We have also heard from lenders that the higher guaranty and fee eliminations present them with another opportunity to consider deals they might have had to turn away," FaJohn said.
The federal Recovery Act, for example, raised the SBA guarantee on loans to reduce the risk to lenders and reduced fees to make things cheaper for borrowers. The SBA says it has supported almost 70,000 recovery loans nationwide, turning $680 million in taxpayer dollars into more than $30 billion in lending support.
One program that specifically aimed at keeping business afloat during the downturn was the SBA America's Recovery Capital, or ARC, loan program. The ARC program provided short-term loans of up to $35,000 to business that were facing immediate hardship but could prove they had a plan to turn things around. The big kicker was that the loans were 100 percent guaranteed by the SBA, borrowers never had to pay any interest and they had five years repay their loans.
But the recovery provisions were limited, and programs had end dates. The ARC program, for example, ran out of funds in September.
"I suspect that the 2010 numbers would have been much higher had we not run out of Recovery Act funds at the end of May this year," FaJohn said.
Another promising sign is that many lenders who had stepped away from SBA lending the past couple of years have gotten back in the game. Twelve lenders in Virginia returned to the SBA program in fiscal 2010. There were 90 separate lenders that made SBA loans in fiscal 2010, FaJohn said. Nationwide, more than 1,300 banks and credit unions came back into SBA lending during the year.
Two examples of local businesses getting a boost from SBA loans include Northstar Group Insurance Solutions Inc., which was approved for a SBA 7(a) loan for $250,000 in February, and Challa Law, a Glen Allen immigration law firm, which received a $391,000 SBA 504 loan in March.
FaJohn said another federal stimulus effort, the Small Business Jobs Act signed in September, should give a boost the current fiscal year. The act provides an additional $505 million that the SBA estimates will support $14 billion in overall small business lending.
Michael Schwartz is a BizSense reporter. Please send news tips to [email protected].