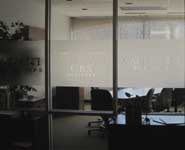 A local financial firm being investigated by the Securities and Exchange Commission is going after its former lawyer and his law firm in a $45 million legal malpractice suit.
The now defunct company, AIC Inc., along with several of its subsidiaries filed suit in Richmond Circuit Court in November against Troutman Sanders and attorney Thomas Grant.
The suit claims that because of faulty legal advice, AIC and its founder Nicholas Skaltsounis potentially engaged in practices that might have resembled a possible Ponzi scheme and are consequently under investigation and face potential civil action from the SEC.
"Troutman and Grant's negligence caused the SEC to begin a formal investigation into AIC and its capital raises," the suit alleges.
Although it never turned a profit, AIC also claims in the suit that it was on the verge of profitability for the first time and that the investigation led to irreparable damage to their business and reputations, forcing AIC and at least one of the other plaintiff companies out of business.
In a prepared statement, Troutman Sanders said the allegations against it and Grant are baseless and without merit, writing: "The firm categorically denies there was any malpractice in its representation of AIC Inc. and related entities. Troutman Sanders has the utmost confidence in Mr. Grant, who remains a partner in good standing with the firm."
The 70-page, often rambling narrative lawsuit – at one point mentioning that Nicholas Skaltsounis is a Virginia Tech graduate, a Vietnam veteran, an accomplished painter and a prize-winning poet – tells the story of AIC, a company that billed itself as a financial services holding company that acquired small broker dealers. But in its nine-year existence, it never turned a profit, according to the suit. It was in constant need of capital to fund its day-to-day operations, the suit says.
Skaltsounis filed for personal bankruptcy in August.
The suit's narrative jumps back and forth among events between 2000 and 2009, during which time AIC acquired majority interest in the other named plaintiffs, subsidiary broker-dealers Community Bankers SEC, CBS Advisors, Waterford Investor Services and Advent Securities. All the plaintiffs hold an address in Richmond on Boulder View Drive.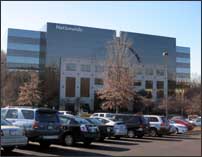 To keep the business afloat, AIC would constantly sell shares of itself and promissory notes to various investors to raise capital.
The suit also claims that Grant was not just a lawyer but also an investor in AIC while at the same time allegedly advising the company on the drafting of its stock subscription agreements that were sent to investors over the years. Grant was also on AIC's board of directors, according to the suit.
The suit claims that Troutman Sanders and Grant failed to advise AIC that its disclosures to investors over the years and the structure of its capital offerings were at risk of violating federal and state securities laws. AIC said in the suit that had it been advised of any shaky legal grounds, it would have made necessary corrections to its offering documents.
Mentions of a Ponzi scheme pop up in various parts of the suit, particularly related to a $5 million capital raise AIC had planned in March 2009, an event that was dubbed "the Big Bang" offering. It planned to raise capital through shares or notes that allegedly would help pay off the money owed to previous investors.
The classic definition of a Ponzi scheme involves using funds from new investors to pay off money owed to previous investors.
However, AIC claims it was never told that the structure of its deals might have been violating securities laws. "Troutman and Grant never advised AIC that its use of sales proceeds to pay principal and interest on existing debt was unlawful in any way," the suit alleges.
The suit mentions several times that throughout AIC's existence, none of its accountants, lawyers or shareholders ever suggested that AIC "operated in the nature of a Ponzi scheme."
It even references the Bernie Madoff Ponzi scheme that was exposed in December 2008. The suit alleges that even after that headline-grabbing event, Troutman and Grant continued to advise AIC that its offerings complied with securities laws.
Things began to unravel, according to the suit, in mid-2009 when the Financial Industry Regulatory Authority requested information from AIC.
Then, in August 2009, the SEC appeared unannounced at AIC's office to conduct what the SEC called a "routine examination," the suit says.
Skaltsounis eventually got a call from an IRS analyst inquiring whether AIC was a Ponzi scheme, the suit states.
"Skaltsounis denied that AIC was anything of the sort. AIC is not and never was a Ponzi scheme," the suit says.
AIC was out of business by December 2009.
"The SEC's investigation, proximately caused by Troutman and Grant's negligence, put AIC out of business," the suit alleges.
Skaltsounis filed Chapter 7 bankruptcy in August.
Michael Rinaldi, an SEC attorney, said the regulator would not comment on the existence of investigations or the lack thereof.
But the suit says that "the SEC investigation continues" and "upon information and belief, the SEC intends to file a civil action against AIC and its subsidiaries relating to the note and stock offerings that occurred as a result of Troutman and Grant's legal advice and negligence."
AIC and its fellow plaintiffs are seeking $45 million in damages. That number, according to the suit, is based on the plaintiffs' belief that the intrinsic value and market value of AIC was $45 million and that said value had been allegedly "irreparably damaged and destroyed."
The suit said AIC and its subsidiaries had 25 employees, 106 registered representatives, three regional offices and 31 branches operating in 46 states. The entities claim to have managed 6,000 customer accounts representing $400 million in assets and were generating $6 million in annual revenue. It also had another acquisition in the works.
BizSense was unable to track down Skaltsounis. Calls to AIC and the other plaintiff entities either went unanswered or had full voicemail boxes.
Steven Biss, the attorney representing AIC and its fellow plaintiffs, declined to comment.
AIC claims that Troutman and Grant abandoned Skaltsounis and "made him appear as the scapegoat for any alleged wrongdoing by the SEC."
In early November 2009, Troutman and Grant terminated their representation of AIC. Grant resigned as registered agent.
Michael Schwartz is a BizSense reporter. Please send news tips to [email protected]