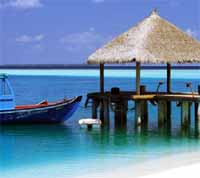 The chances for a decent retirement go up in Richmond if you work for a big law firm or a tobacco conglomerate.
That's according to a recent study that rated the retirement plans of some of Richmond's largest companies.
California-based BrightScope looked at the IRS form 5500s filed for the 401(k), profit-sharing and other retirement plans that had at least $50 million in assets. The most recent data were from fiscal 2009.
The scores are based on the level of employer contributions and employee participation, called "company generosity" and "investment menu quality," and the fees for each plan.
Of the Top 10 plans on the list, three were from tobacco industry firms and three were from major law firms.
Here's the Top 10:
1. Altria Client Services Inc.
2. Albemarle Corporation
3. Hunton & Williams LLP
4. Genworth Financial Inc.
5. McGuireWoods LLP
6. Philip Morris USA Inc.
7. NewMarket Corporation
8. Williams Mullen Clark & Dobbins P.C.
9. Bear Island Paper Company LLC
10. Markel Corporation
The top plan, the deferred profit-sharing plan for salaried employees at Altria Client Services Inc., had $2.5 billion in assets and more than 7,000 participants. It had a rating of 85.35.
Rounding out the Top 10, Markel Corp., had $150 million in assets, 1,600 participants and a rating of 78.43.
"It's not just saying, 'Who's giving the most money?'" said Matt Illian, a local investment adviser for Marotta Wealth Management. "The other part is: Are the employees taking advantage of the money that is out there, and is it set up in a user-friendly way and are people staying around long enough to keep the money?'"
On the runners-up list, CarMax brought up the rear, with a rating of 56.49. Illian said CarMax matches about 1.25 percent of employees' contributions to its retirement plan. Many of the top plans in the rankings match 3 percent, he said.
CarMax's plan also doesn't vest until after three years, so employees can't get access or keep their funds unless they stay there for that length of time.
The runners-up included:
Swedish Match North America Inc.
MeadWestvaco Corporation
Colfax Corporation
Alfa Laval Inc.
Virginia Farm Bureau Mutual Insurance Co.
Dominion Resources, Inc.
Hilb Rogal & Hobbs Company
Media General Inc.
Tredegar Corporation
Owens & Minor Inc.
Estes Express Lines
FIL Holdings Corporation
CarMax Inc.
More Reading: Baby boomers near 65 with retirements in jeopardy, Washington Post.