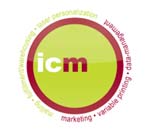 With hundreds of thousands of dollars in legal judgments hanging over its head, ICM Inc., a local direct mail and advertising company, filed for Chapter 7 bankruptcy Thursday.
That means it will be liquidated.
The company, also known as In Control Mailing Inc., is based on Admiral Street and also lists an address on Lewis Road in Sandston. It had assets of $128,000 but owed more than $1.81 million all over town, according to the bankruptcy filings. (You can see the main filing here.)
ICM has been battling lawsuits for breach of contract and money owed filed by vendors including Xerox, Kenmore Envelope Co., Sir Speedy and Pitney Bowes, among others, the filings show.
It also owes $64,000 in state taxes, $17,000 to the Virginia Employment Commission, a $42,000 judgment to the Henrico County Business License Department and $104,000 in property taxes to the county.
ICM is facing more than $360,000 in judgments with several other judgments pending. That also left hundreds of thousands in attorneys fees owed.
The company earned $1.57 million in gross income in 2009, $1.51 million in 2010, and reported no income to date in 2011.
The president of the company is listed as Thornton Holt Jr.
ICM is being represented in its bankruptcy by Graham T. Jennings Jr., PC of Powhatan.
BizSense was unable to reach anybody at the company or its law firm late Thursday.
Largest local creditors:
United Leasing Corp. – owed $551,540
Kenmore Envelope Co. – $79,000
Ballato Law Firm – $28,000
Sir Speedy Printing – $16,875
Hill Electric – $12,450
B.W. Wilson Paper Co. – $12,195
Goodwill of Central Va. – $9,700
Domestic Uniform Rental – $7,957

Michael Schwartz is a BizSense reporter. Please send news tips to [email protected].