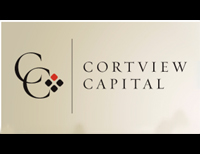 Its coffers packed with fresh capital, one of Richmond's newest financial firms is in expansion mode.
Broker/dealer Cortview Capital Securities has opened offices in four new cities and has at least one acquisition in the works to be announced this week.
BizSense reported this month that Cortview had tapped into more than $50 million worth of capital from its private equity backer. Now it's clear where that money is going.
Cortview said Tuesday that it has opened new offices in Atlanta, Chicago, Memphis and Bellvue, Wash. That adds to its locations in New York, Boca Raton, Fla., and Charlotte.
When it opened for business in Richmond in September, the firm had 38 employees and touted major growth plans. As of next week, according to Cortview President and CEO Michael Lacovara, the company will have 90 employees and should have the count up to at least 100 by May.
"The cities that we've opened now are cities that were always on our white board because we think there's talent and demand there," Lacovara said by phone from Cortview's New York office.
The company set up its headquarters on the 11th floor of Two James Center. It also has offices in New York, Florida and Charlotte.
Cortview launched thanks to $125 million in backing from New York private equity fund Warburg Pincus. Cortview is set up as a wholly-owned subsidiary of Cortview Capital Holdings Inc., which is a portfolio company of Warburg Pincus.
(You can read BizSense's original story on Cortview here.)
The $30 billion fund agreed to let Cortview access the capital in stages. According to Securities and Exchange Commission filings reported by the Cortview holding company, the firm has accessed $58 million since July.
"We draw capital from Warburg and the founders have put in their own money" to fund the expansion, Lacovara said.
In choosing new markets, Cortview first lures talent from other firms in that area and then strikes with a new office.
"We actively hire established talent in those cities," Lacovara said.
But as a new firm on the block, Lacovara said attracting talent wasn't necessarily easy starting out.
"The story gets easier to tell now that we've been in business for eight to nine months," he said. Prospective employees "have seen us in the marketplace and know some of the other people we've hired."
With tens of millions more in capital to draw from, Cortview isn't done yet.
"We'll probably announce a couple more additional offices within the next month or two, and we will continue to deepen our benches in the cities we're already in," Lacovara said.
It will also look at acquisitions of other firms. One such deal will be announced shortly, he said.
Michael Schwartz is a BizSense reporter. Please send news tips to [email protected].