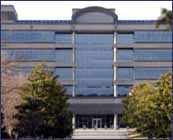 Richmond-based travel insurance firm Mondial Assistance announced Monday that it inked a deal to lease 240,000 square feet in the former Circuit City headquarters building on Mayland Drive.
Mondial said it leased four of the five floors at the building, known as Deep Run I, and has an option to lease the fifth floor. Mondial presently leases space on Parham Road and at Innsbrook and will consolidate into its new building in 2012, just as its leases expire.
BizSense first broke the story in January, reporting that Mondial was looking hard at the space, which had lots of Circuit City's old furniture, including a sea of cubicles on several floors.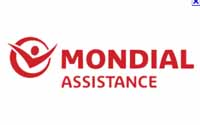 Jon Ansell, Mondial's CEO, said the company will not be using the cubicles. Instead Mondial will be designing its own look and feel.
"The building really fits the kind of feel that we're looking for in a workplace," Ansell said by phone Monday.
"We realize people spend eight hours a day of their lives at work, and we want to create a space [that mirrors] who we are as an international company … something that creates an inspirational and fun workplace."
The company said in a news release that the new facility would provide amenities such as an auditorium, fitness center and walking trails, as well as beefed-up technology for communicating with a global workforce. It's also closer to the interstate for commuting employees, Ansell said, which is a plus.
Mondial started looking for a new building about a year ago, Ansell said.
Deep Run I, which went dark in late 2008 when Circuit City went bankrupt, will now house a company that has been in growth mode over the past 10 years.
In 2000, Mondial had 213 workers in Richmond, the company said. Today is has about 900 workers and plans to hire more than 100 more workers over the next year.
A local investors group led by Pruitt Associates purchased the building in late 2010 for about $6 million after the owner of the building defaulted after losing its paying tenant (Circuit City).
BizSense was unable to reach Pruitt Associates on Monday. But in November, Michael Pruitt talked with BizSense about the investment and the strategy behind it. You can read that story here.
Aaron Kremer is the BizSense editor. Please send news tips to [email protected].