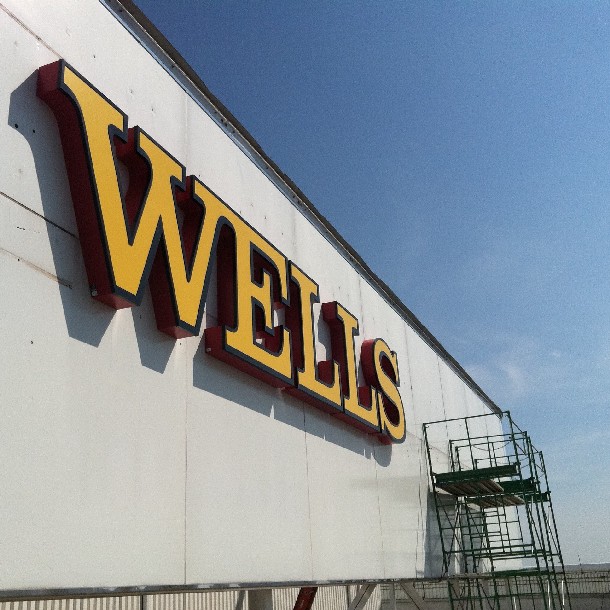 First comes the Wells, then the Fargo.
Wells Fargo began to unveil one of the most visible symbols of its entrance into the Richmond market Tuesday when its name was raised in place of the Wachovia sign at the peak of its downtown local headquarters at James Center.
The West Coast-based bank, which took over Wachovia at the height of the financial crisis, has slowly and quietly been transitioning branches and signage to the Wells Fargo name in recent months.
But it has been bashful thus far, leaving Wachovia banners over the new Wells Fargo signage at its 62 branches across the Richmond region. An official unveiling is planned for Aug. 6.
Although it will be a new name in town, Wells Fargo's acquisition of Wachovia has given it quite a foothold in the Richmond banking market.
It has by far the most branches of any bank in town and controls about $6.3 billion—11 percent—of all deposits in the market, according to the most recent figures from the FDIC.
Although it's a giant California-based company, Wells Fargo did look locally for the skyscraper sign replacement: It hired Moore Sign Corp. from Chester to handle the job.
Now on the verge of extinction, the Wachovia name has a long history in the Southeast.
Legend has it that the word Wachovia dates to 1753, when European settlers bought about 100,000 acres in North Carolina's Piedmont region. The land shared many geographical characteristics with the ancestral home of the settlers' Austrian benefactor.
They called the land Wachau, which combined names of a German stream and meadowlands. Once the English language got hold of the word, it became Wachovia.
Many of Wachovia's other lines of business, such as business banking, insurance and wealth management, have already transitioned to Wells Fargo.
Michael Schwartz is a BizSense reporter. Please send news tips to [email protected].