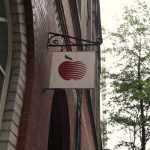 The newest fund run by the downtown-based Apple REIT Companies has barely skipped a beat since the company was recently dragged into the national spotlight.
In fact, Apple REIT Ten continued a two-month buying streak of multi-million hotel purchases last week when it disclosed that it closed on the purchase of two more hotels for a total price of $28 million.
The deals involved a 103-room Homewood Suites hotel in Knoxville, Tenn. for $15 million and a 103-room Hampton Inn & Suites in Davenport, Iowa for $13 million.
Apple REIT as part of the deal assumed an existing loan secured by the Knoxville hotel with a $11.5 million outstanding balance. The loan matures in Oct. 2016.
The deals cap what has been a busy couple of months for Apple REIT Ten and its sister funds, Apple REITs Six, Seven, Eight and Nine.
Just this month, in addition to two closings last week, Apple REIT Ten entered into purchase contracts on four hotels worth a combined $75.15 million. Those pending deals are for the acquisition of Hilton Garden Inns in Omaha, Neb., Scottsdale, Ariz., Merrillville, Ind.and Mason, Ohio.
In June it closed on the purchase of five hotels for a total of $62.5 million, including an $11 million purchase for a SpringHill Suites near Mayland Drive and Gaskins Road in Glen Allen.
As of June 30, 25.88 million Apple REIT units had been sold to investors resulting in proceeds of $384.8 million. That cash is what the company uses to purchase its hotels.
Though some of the cash is paid in commissions to an entity called Apple Suites Realty Group. That entity, owned by Apple REIT Chairman and CEO Glade Knight, receives a 2 percent commission on every hotel purchase made.
Also receiving commissions is Apple REIT's exclusive broker, David Lerner Assoc. The New York firm was recently thrown into hot water when  federal regulators accused it of misleading investors when selling shares of Apple REIT Eight.
The Apple REITs and Lerner have consequently since been hit with class action lawsuits from disgruntled investors.