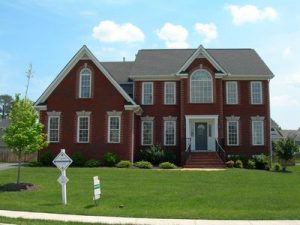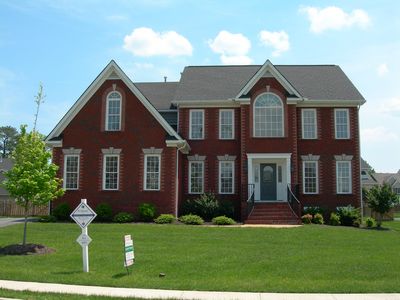 More than a dozen lots owned by two local high-end homebuilders are headed to foreclosure Thursday.
Auctions will be held for at least 16 residential lots spread across six suburban developments as the lender, Fulton Bank, seeks to reclaim the collateral on defaulted deeds originally valued at a combined $7 million, according to legal notices.
Ten of the lots are owned by Tomac Homes, a Midlothian homebuilder that has seen its share of foreclosures over the past year. In this latest foreclosure, it defaulted on a credit line deed of trust with an original value of $3 million.
The remaining six foreclosed lots are owned by Dumont Classic Homes, a company owned by Tomac President Thomas Cauble. Dumont defaulted on a $4 million deed of trust, according to the notices.
Fulton Bank is foreclosing on eight lots owned by Tomac at the Brookcreek Crossing development in Chesterfield, one lot in Patriots Landing in New Kent County and one in King's Farm at Riverdowns in Chesterfield.
At one time one of region's 10 largest homebuilders, Tomac was hit hard by foreclosures and lawsuits during 2010. It was sued twice last year by lenders, including Union First Market Bank and Regions Bank, for defaulting on millions of dollars of credit lines.
Since then, Tomac has watched dozens of lots at almost all of its residential developments across Richmond go into foreclosure by lenders including SunTrust, Franklin Federal Savings Bank and Paragon Commercial Bank.
Tomac lots have also faced foreclosure in Edgewater at the Reservoir and Foxfield developments in Chesterfield, Bluffs at Bell Creek in Hanover in Hanover, Crawford Park at Greenbrooke in Glen Allen and Roxshire in Midlothian.
The company, like many of its peers, was hit by the unfortunate timing of buying the lots at the high end of the real estate boom. Many of those lots are now worth less than what was paid. Financing to build houses on spec is hard to come by these days, as are buyers.
As for Dumont Classic Homes, Fulton is foreclosing on four lots the company owns in the Tilman's Farm development in Powhatan County, one lot in Sabot Creek in Goochland County and one in Founders Bridge in Chesterfield.
Cauble bought a majority stake in Dumont Classic Homes six years ago from Mike Dumont, a longtime local homebuilder, according to Mike's son, Christian Dumont.
Christian Dumont and a partner run Dumont Homes LLC, an unrelated company that has no stake in the foreclosed lots in question.
A message for Cauble was not returned.
Stephen Scarce and Meredith Yoder, attorneys with Parker, Pollard, Wilton & Peaden, which is acting as substitute trustee for the lender, did not return messages and emails by press time.
Oliver Way, Fulton Bank's Central Virginia president who is listed as trustee on the properties, did not respond by press time. Bonnie Agee, a loan officer at Fulton, is also listed as trustee.
The auctions on these properties will all be held Thursday at the courthouses in the developments' respective localities.
Michael Schwartz is a BizSense reporter. Please send news tips to [email protected].